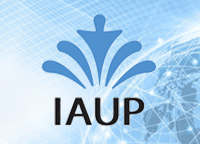 III World Forum of Alliance of Civilization
IAUP President-elect, J. Michael Adams, represented IAUP as a featured speaker at the III World Forum of Alliance of Civilizations in Rio de Janeiro, May 27-29, 2010. Dr. Adams joined the Director-General of UNESCO, Irina Bokova, Abdulaziz Othman Altwaijri, Director-General of ISESCO in Saudi Arabia, and Malaysian Crown Prince Raja Nazrin Shah in the plenary session, "Education for an Intercultural Citizenship," co-organized with UNESCO.
The third world forum opened with remarks from H.E. Mr. Lula da Silva, President of the Republic of Brazil, H.E. Mr. Ban Ki-moon, UN Secretary-General, H.E. Mr. Recep Tayyip Erdogan, Prime Minister of Turkey, and H.E. Mr. José Luis Rodríguez Zapatero, President of the Government of Spain.
The Plenary Session "Education for an Intercultural Citizenship" explored intercultural citizenship and its impact on education and social policies worldwide. Speakers focused on the theme that culture and education must play a central role in the political debates on citizenship, particularly in regard to youth as citizens of a future world. Dr. Adams presented five trends that will define global citizenship and education over the next thirty years.
The Alliance of Civilizations was established in 2005 as a United Nations initiative to build trust and understanding across cultures and communities worldwide. The Alliance emerged from a conviction that to achieve sustainable peace, long-standing divisions between cultures must be addressed and mutual respect must be developed between different cultural and religions.  Its first two world forums were held in Madrid and Istanbul, respectively.