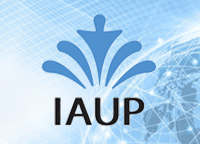 Message from Barham Madain, Chair, IAUP Board of Directors
July 2, 2012 – IAUP was honored to have been included as a part of the private service for Michael Adams at Fairleigh Dickinson University this past weekend. IAUP Secretary General Neal King was invited by the family to speak on behalf of IAUP immediately following the remarks of UN Secretary General Ban Ki-moon. Jim Roach, Rich Bronson, Ramu Damodaran and Ken Brier also were present.
While we continue to mourn the untimely loss of our friend and colleague, we must also move forward with the vision and work of IAUP as Michael would have wanted us to do.
Therefore, the IAUP Board of Directors, in accordance with the Articles of Association and the Byelaws of the organization, has appointed Neal King as President of IAUP for the remainder of the current triennium, serving until the presidency-elect takes office in 2014. Neal, in turn, has appointed Jason Scorza as Secretary General. Carmen Lamanga will continue to serve as Treasurer for the remainder of this presidency.
The Board of Directors will ask the Executive Committee and the Council of Senior Advisors to ratify these appointments at the next IAUP Regional Meeting this October in Tbilisi.
We extend our appreciation to Neal, Jason and Carmen for their willingness to help guide IAUP through this difficult transition. They have our gratitude and our full support.
Neal will be in touch about plans to memorialize Michael at the Tbilisi meeting and in a more permanent way on behalf of this organization which he loved so deeply and served with such passion.
Barham Madain
Chair, IAUP Board of Directors