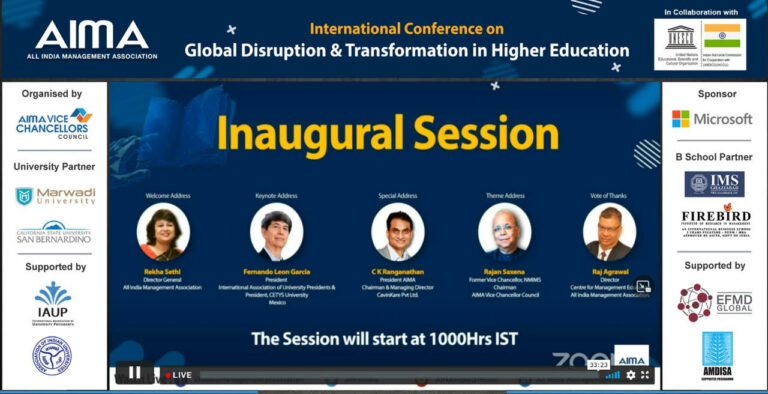 IAUP President delivers opening keynote at 1st AIMA International Conference
On behalf of the International Association of University Presidents (IAUP), Dr. Fernando León García, IAUP President, delivered the opening keynote at the First All India Management Association (AIMA) International Conference.  
Under the theme "Global Disruption and Transformation in Higher Education", the event was held virtually but based in India with over 1,000 participants connected. It was organized by AIMA's Vice-Chancellors Council (VCC) to discuss challenges in higher education at the global level and rethink what needs to be done for today and tomorrow by higher education institutions.