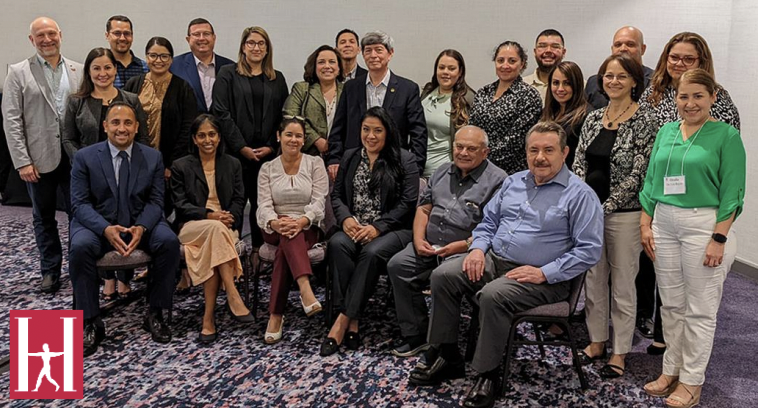 IAUP President León-García Speaks at HACU Leadership Academy
Speaking on behalf of the IAUP, President Dr. Fernando León-García shared his insights on "Leadership Challenges in Higher Education: Moving from the Pandemic to the Post Pandemic Era", during the the final seminar of the Hispanic Association of Colleges and Universities (HACU) Leadership Academy/La Academia de Liderazgo 2021-22.
Held in California on on June 21-23, 2022, the three-day seminar focused on international collaborations and concluded with a networking dinner with HACU's Governing Board and the graduation ceremony of the Class of Fellows 2021-2022, comprised of 25 Fellows from universities across the United States.
Much like IAUP's own Leadership Development Program for New Presidents and Emerging Leaders, La Academia is designed to increase the number of talented individuals who will serve as presidents and chancellors, in this case of Hispanic-Serving Institutions (HSIs) and Emerging HSIs.