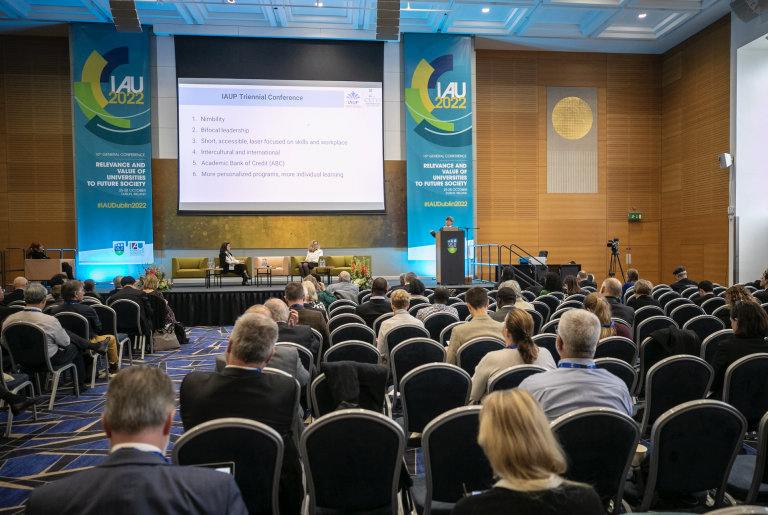 IAUP President is speaker at the IAU 16th General Conference 2022
Together with colleagues from Lithuania, Denmark, and Tunisia, IAUP President Fernando León-García took part in  the Plenary III: Teaching and Learning for Tomorrow's World, at the International Association of Universities (IAU) 16th General Conference 2022, held in Dublin, Ireland, from October 25-28.
Under the general theme Relevance and Value of Universities to Future Society, experts from around the world discussed how universities must harness the transformative power of higher education and leverage its ever expanding landscape of knowledge and ideas.
Furthermore, President León-García met with IAU President Pam Fredman and IAU Board members.