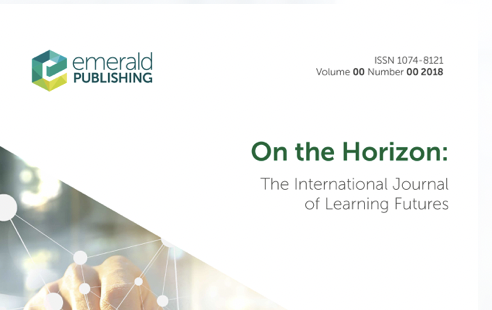 The Post-pandemic University: the View from the Top
On the Horizon: The International Journal of Futures is publishing a special issue entitled "The Post-pandemic University: the View from the Top." Edited by David Atkinson, President Emeritus, MacEwan University, and growing out of the 2021 IAUP Triennial Conference held virtually from Mexico City, it contains eleven essays which are written by senior university leaders and which focus on the future of higher education. Some of these essays are provided by IAUP members and have their origin at the IAUP conference. It will be available online in March, 2023 although papers will appear shortly in pre-publication. Published by Emerald Publishing in the United Kingdom, the journal is available at https://www.emeraldgrouppublishing.com/journal/oth.
Contents for this special issue include:
David W. Atkinson, The Post-Pandemic University: Old Wine in New Bottles
Fernando León García, Emerging Trends for Leaders in the Post Pandemic Era
Alan Davis, Rajiv Jhangiani, Diane Purvey, Rethinking the University: A Case Study
Devorah Lieberman, Wearing Leadership: Bi-focals in the Post-Pandemic University
Melanie Humphreys, Moral Courage: Restoring Wellbeing, Community, and Capacity in the Post-Pandemic University
Nicolette Deville. Tumultuous Waters and Turbulent Times, JEDI, Humanities, and Intellectual Leadership in American Higher Education
Pam Fredman, Higher Education based on Cooperation and Interdisciplinarity: a key role in a global sustainable development
Gerald Reisinger, Martina Gaisch, Conflicting Logics of the Post-Pandemic University
John Corlett, The Signal Lost in the Noise: All that is Necessary for evil to triumph amd for good men to do nothing
Ricardo Mairal-Usón, What Should the University of the Future Look Like?
Salam Al-Madadin, General Education Requirements, the Liberal Arts and Government Intervention in Higher Education: A Case for Jordan.