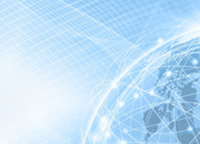 April 22-26, 2020
Tbilisi, GEORGIA

IAUP Event
CANCELLED – Semi-Annual Meeting 2020
Tbilisi State University - Caucasus University
Dear Colleagues,
Due to rapidly growing health concerns, escalating to the global pandemic status, and tightening regulations relating to the spread of the coronavirus disease (COVID-19), it is with great regret that IAUP is announcing the cancellation of its 1st IAUP Semi-Annual Conference, being held on April 22-26, Tbilisi, Georgia.
It is worth mentioning that travel restrictions have been imposed at the borders worldwide, including Georgia, due to circumstances created by the spread of COVID-19. It has become virtually impossible to envisage a scenario under which travel and public gatherings will resume unimpeded in the following months, creating an environment not conducive to such international meetings.
Registered participants will be contacted individually for conference fee reimbursement procedures within ten working days.
We strongly believe that next time we will have an opportunity to welcome all of you in Georgia, Tbilisi, after our global community overcomes this trial.
Sincerely,
Kakha Shengelia