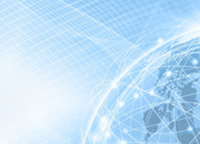 July 9 - 12, 2018
Surabaya, INDONESIA

IAUP Event
1st Regional Meeting 2018
IAUP - AUAP joint conference
As part of the 50th Anniversary, the University of Surabaya (Ubaya) will host an international event namely the 1st AUAP & IAUP joint conference and the 33rd AUAP Annual Conference themed "Developing the Sustainability of Higher Education Institutions in the Digital Era" on July 9th-12th, 2018. The event will be held in collaboration with the Association of Universities of Asia and the Pacific (AUAP) and the International Association of University Presidents (IAUP).
The conference invites university leaders, academicians, researchers, and practitioners worldwide who are devoted to exchange and share the best practices of HEIs in implementing various innovative programs to strengthen and sustain their long-term presence as educational institutions.
For further information about the event, please read the poster above or browse the conference website https://web.ubaya.ac.id/auap.