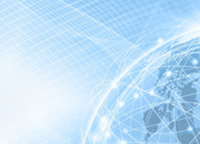 July 21-27, 2019
Aalborg, DENMARK

IAUP Event
IAUP Program for new, newly appointed and emerging presidents
Aalborg, Denmark - July 21-27, 2019
IAUP has put together a very solid program for leaders in colleges, institutions and universities that are (designated) successors to presidencies or presidents in their early years of their appointment.
What to expect?
A global learning experience, individually tailored to enhance leadership and senior management skills required by incoming and emerging Presidents facing the initial challenges as leaders of their institutions.
About the Venue – Helnan Phonix Hotel, Aalborg
The hotel with 220 rooms is located in the center of Aalborg. All arrivals and checking
in will be on Sunday July 21, and all checking out will be on Saturday July 27, 2019.
Mail: phoenix@scandinavianhotels.dk
Registration fee: EUR 3,500
Iincluding all sessions, accommodation and meals throughout the duration of the program, as well as materials