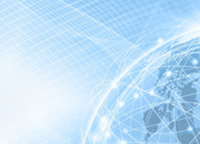 July 28 - 31, 2021
Mexico City, Mexico

IAUP Event
IAUP Triennial Conference – new date for 2021!
Preceded by the Leadership Development Seminar that starts July 27
On behalf of the International Association of University Presidents (IAUP), a global organization of leaders created over 50 years ago, we extend a cordial invitation to university presidents to attend and participate in the IAUP Triennial Conference to be held July 28-31, 2021 in Mexico City. Under the theme "Innovation and Inclusion: Key Priorities for Universities in a Complex World", the event will bring together leaders of over 50 countries to discuss concepts, trends, and best practices.
For more information visit: www.cetys.mx/iauptriennial2020 or via email at iaup2020@cetys.mx