IAUP Regional Meeting
September 28, 2022

-

September 30, 2022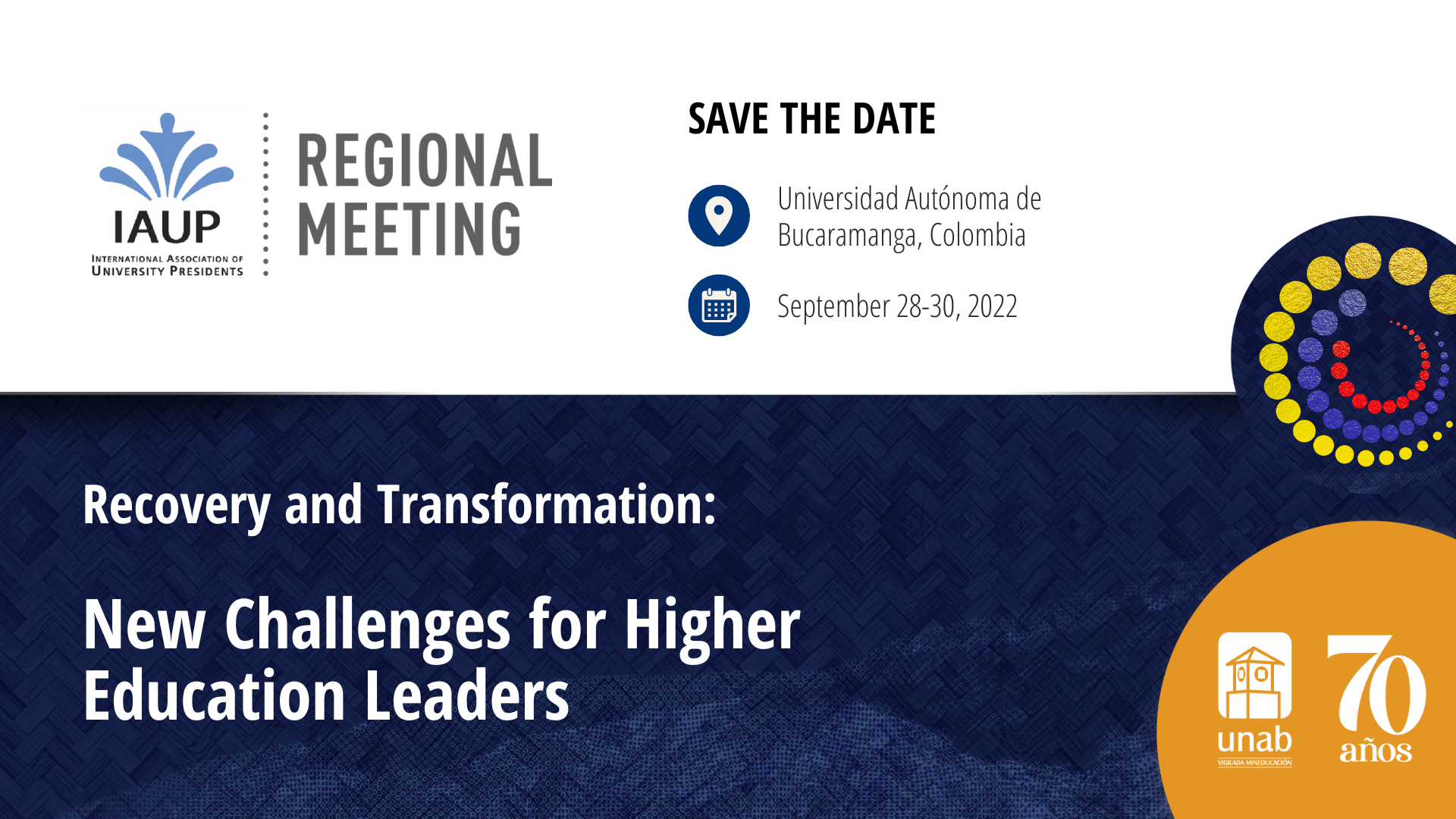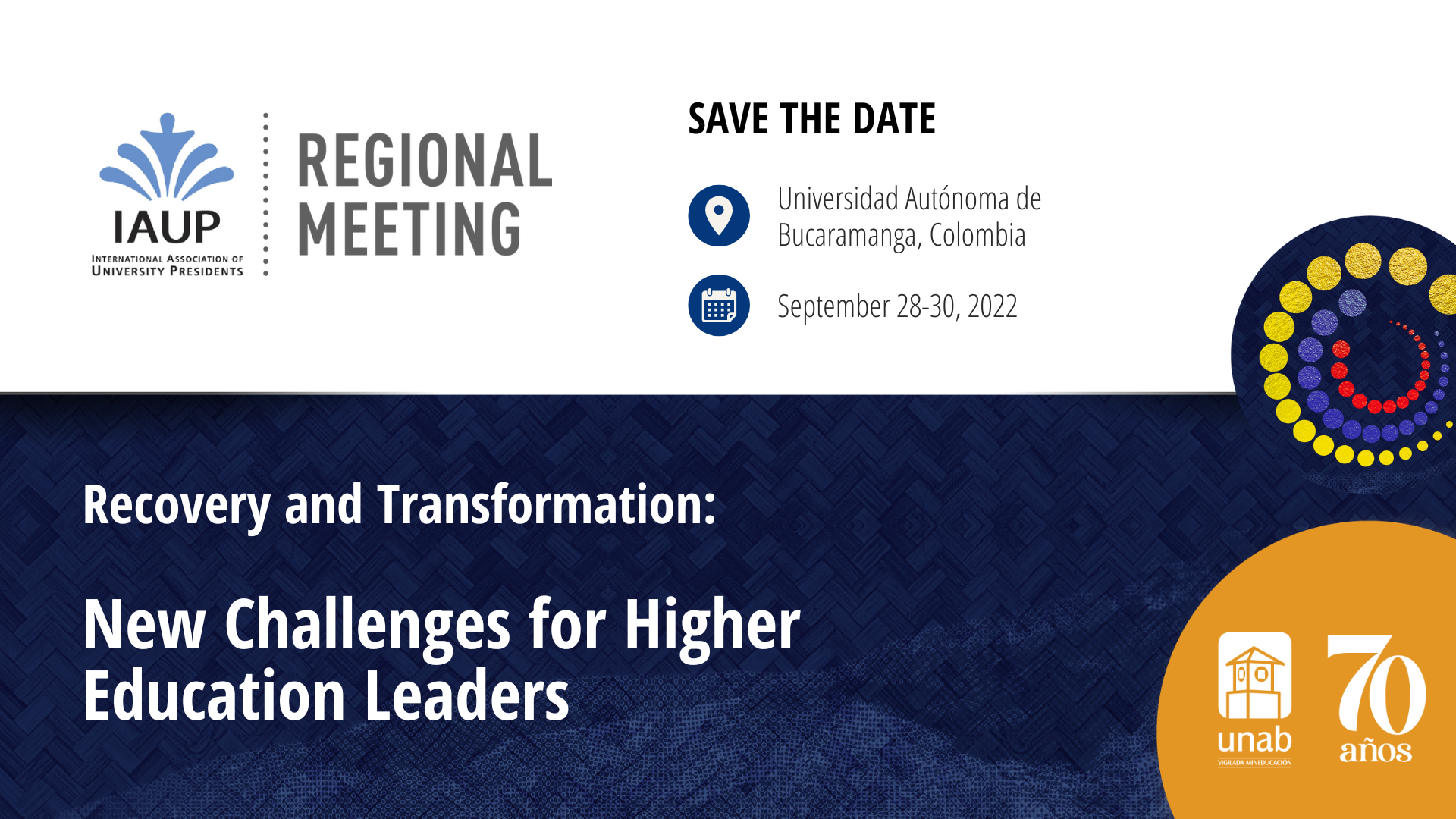 The International Association of University Presidents (IAUP) and our host institution, Universidad Autónoma de Bucaramanga (UNAB) welcome you to the 2022 IAUP Regional Meeting, "Recovery and Transformation: New Challenges for Higher Education Leaders", to be held in Colombia on September 28-30, 2022.
For three days, higher education leaders from around the world will come together to discuss highly relevant topics that contribute to the enhancement of senior leadership in the context of current trends and future need.
These "Semi-Annual Conferences" were first started in the 2011-2014 Presidency as a way to make the six-monthly sessions of the Executive Committee have a greater impact with solid academic programs.
As part of the networking and social agenda, on the evening of September 29th, participants are invited to attend a concert of UNAB's symphonic orchestra at Teatro Santander, an urban landmark of Bucaramanga noted for its architectural beauty which was recently renovated. Also, several options of visiting regional tourist attractions, such as the Chicamocha Canyon, the town of Barichara and Parque Cerro del Santisimo, will be available for participants after the academic agenda and during the weekend following the event.
In this special year of 2022, when the city of Bucaramanga is celebrating 400 years of it´s foundation and UNAB is commemorating it´s 70th anniversary, we are looking forward to welcoming higher education leaders from all over the world.
*This event will be in person. The official language will be English with optional Spanish interpretation.