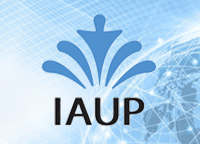 Rio de Janeiro, Brazil IAUP Executive Committee Meeting and Latin American Seminar
October 18-21, 2009
The latest IAUP Executive Committee Meeting and Latin American Seminar were held in Rio de Janeiro, Brazil at the SOFITEL Hotel on October 18-21. Several initiatives took place including discussions dealing with the Academic Impact, Commission on Disarmament Education, Conflict Resolution and Peace, and the Academic Chairs for Africa.
Professor Paulo Alcantara Gomes, Rector of Universidade Castelo Branco, in Rio de Janeiro organized a fascinating IAUP Latin American Seminar on "Universities and Innovation", which was presented at the Centro de Technologia at the Campus of Rio de Janeiro (UFRJ) – Cidade Universitaria. It was attended by 50 participants from industry, NGO's and other Brazilian Universities. The participants visited some small companies in the Technology Park of the University and also the big and unique Oceanic Laboratory used by Petrobras for ships and platforms for oil exploration.
Carlos Alberto Serpa de Oliveira, President of Fundacao Cesgranrio, provided hospitable support to all members that attended the meeting. Brazilian Co-Sponsors of the Seminar: Petrobras/CENPES, Redetec Technological Network, CRUB – Brazilian Institutes for Very Small Business, and FIESP – Federation of Industries Sao Paulo.