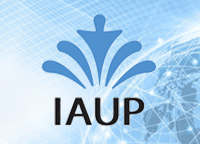 New Partnerships Announced
IAUP completed separate reciprocal partnership agreements with Universities Australia, UDUAL (Unión de Universidades de América Latina y el Caribe) and UNIMED (Mediterranean Universities Union).
Universities Australia, is the industry peak body representing Australia's 39 universities in the public interest, both nationally and internationally.  UDUAL, was founded in 1949 and has a long tradition with Higher Education in Latin America. UNIMED, is an association of 84 universities from countries in the Mediterranean basin.  The Memorandums of Agreements were signed by Universities Australia Chair, Peter Coaldrake, UDUAL President Gustavo Garcia de Paredes, UNIMED President Abderraouf Mahbouli and IAUP President Barham Madain, respectively.
The signed Memorandums of Understanding commit the parties to the following:
Each organization will ensure that the chief executive officer or designee of the partner organization receives news and notifications routinely sent to its own membership.
Each organization will acknowledge the partnership at an appropriate place on its home website.
To the extent that each organization finds it appropriate, that organization will notify its members about meetings and events of the other organization.
Officers of each partner organization will be invited to attend meetings, without voice or vote, of the other organization.