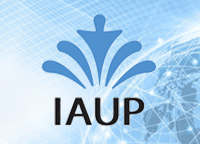 2010 North East Asia IAUP Conference
Zhejiang Gongshang University, Hangzhou China
The annual North East Asia Conference was held in the city of Hangzhou, China on November 26-29, 2010. Development Tendencies of Higher Education in North East Asia and the cooperation between Universities were the core themes. Hu Jian Maio, President of Zhajiang Gongshang University and Chair of the NE Asia Council, reported on progress and prospects on Internationalization of Higher Education.
A very informative report was made by Khajiddusuren Nyamaa, President of Orkhon University, on the structure of the Higher Education in Mongolia and the International Cooperation of Universities and Colleges.
Nazir A. Mughal, Vice-chancellor of University Sindh, addressed the Conference with the Impact of Extremism on Higher Education in Muslim Countries: A Case Study of Pakistan. Kieng Rotana, Vice President of Pannasastra University, discussed the recent history of Higher Education in Cambodia and the rapid rise of the private sector in the last ten years.
President Lou Yang-gong, Henan University, reasoned that promoting complementary advantages, deepening exchanges and cooperation was the new approach to a win-win cooperation between Universities and Colleges in North East Asia. Oyuntsetseg Dambadarjaa, Rector of Shihihutug Law School, spoke on the Mongolian Tertiary Education System and Requirements of Social and Economic Development. Tomaki Wada, Professor of Tokyo University of Science, showed the International Mobility of Doctoral Graduates in Japan. The exemplary Conference finished with a tour of Hangzhou's culture and history with visits to the famous West Lake and its surrounding area.