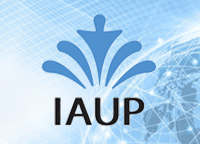 IAUP Plays Major Role in WISE 2010
Members of the International Association of University Presidents (IAUP) played major roles in planning and presenting the 2010 World Innovation Summit for Education (WISE).
Organized by the Qatar Foundation for Education, Science and Social Development, the WISE event assembled more than one thousand thought and opinion leaders across all sectors of education and from every corner of the world.  Meeting in Doha for three days, December 7 – 9, 2010, the second annual WISE event focused on "improving existing educational structures and exploring innovative trends" through plenary and breakout sessions, as well as a variety of "spotlight" sessions, hands on workshops, and demonstrations.
The IAUP participated in WISE as a privileged academic partner, along with the Institute for International Education (IIE), The Association of Commonwealth Universities (ACU), Agence Universitaire de la Francophonie (AUF) The Rand Corporation, and the United Nations Educational, Scientific and Cultural Organization (UNESCO), helping to choose conference themes, speakers, and invitees.  IAUP President Elect J. Michael Adams also served as moderator for a session on "Education and Reconciliation," which explored the significance educational institutions in post-conflict societies.
At the close of the summit, the Qatar Foundation announced the six recipients of the WISE Award Laureates, selected from among several hundred applications from around the world for their accomplishments in creating innovative, replicable, and sustainable educational initiatives.  IAUP President Barham Madain Ayub (Chile) and IAUP President Emeritus Ingrid Moses (Australia) were both included on the 15-member panel that selected award finalists.
Another major announcement, made by Her Highness Sheikha Mozah bint Nasser Al Missned, chair of the Qatar Foundation, concerned the creation of a new WISE Prize for Education with an award of $500,000 US.  The prize is intended to help remedy the lack of recognition for education among the Nobel prizes. Nominations for the inaugural WISE Prize for Education will be accepted from February 1st to April 30th.  The prize will be awarded at the WISE Summit 2011.
Following the closing plenary, more than forty higher education chief executives met at WISE during a special session only open to IAUP members and invitees.  Discussion ranged from suggestions for planning WISE 2011 (scheduled for November 1 – 3, 2011) to details for the upcoming IAUP Triennial (scheduled for June 17 – 20, 2011) in New York City. The IAUP leadership also reported on the critical role of the organization in creating the WISE Institute for Education Leadershipand in launching the new United Nations Academic Impact Initiative.
Information was also provided by the IAUP Secretary General on the recently concluded Conference of the North East Asia Council of the IAUP, hosted by the Zhejiang Gongshang University, in Hangzhou, China (November 26-29, 2010) and on the forthcoming IAUP Executive Committee Meeting, to be held in Casablanca, next January 15-18, 2011  hosted by President Mohammed Barkauoi and Vice-President Jaafar Khalid Naciri, of the Université Hassan II, in Morocco.