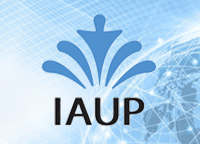 International Faculty Achievement Award
The IAUP Executive Committee, at its recent meeting in Tokyo approved the creation of an International Faculty Achievement Award that will recognize extraordinary achievement in curriculum development, service, and teaching to prepare world citizens.
The award is a certificate by IAUP that includes a faculty members name and institution.
Awards are printed individually and come in a handsome IAUP folder.  Each member president can request one award per year.  There is no monetary benefit with the award, just a certificate that university leaders can use by itself or in combination with other benefits that they provide through their home institutions.
Requests for awards can be emailed to IAUP's Deputy Secretary-General Jason Scorza at scorza@fdu.edu  Each IAUP member is limited to one request per year.