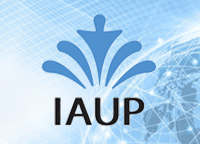 IAUP at WISE 2011
This month in Doha, The International Association of University Presidents served as one of six organizational partners for the 2011 World Innovation Summit for Education, along with the Institute for International Education, UNESCO, Rand, the Association of Commonwealth Universities, and Agence Universitaire de la Francophonie (AUF).
IAUP Secretary-General Neal King chaired a WISE "debate" session focusing on the challenges of reforming large education systems. King also held a press conference to announce the new IAUP/Microsoft Academic Summit initiative, along IAUP senior advisors Enan Galaly, Founder and Chairman of Helnan Internationl Hotels, and Jim Ptaszynski, Senior Director at Microsoft, World Wide Higher Education.
IAUP members Hamid Shirvani, president of California State University – Stanislaus, and Fernando Leon Garcia, president of CETYS in Mexico, conducted a workshop on the challenges of delivering on-line courses across cultural boundaries, along with IAUP Deputy Secretary-General Jason Scorza, and Khalid Al-Khathlan, Vice for Accreditation at King Saud University. IAUP presented a unique framework for cross-cultural transfer of on-line programs, in the workshop titled, "Innovations in Digital Didactics: Crossing Cultural Boundaries."
This year at WISE, the Qatar Foundation announced that Sir Fazle Hasan Abed, founder of BRAC, has been awarded the first annual WISE Prize for Education by His Highness Sheikh Hamad bin Khalifa Al-Thani, Amir of the State of Qatar. The $500,000 WISE Prize "recognizes an individual or team for an outstanding, world-class contribution to education."
Additionally, six $50,000 WISE awards were announced for innovative projects around the world. Projects receiving WISE awards are featured in a new book titled, "Innovations in Education: Lessons from Pioneers Around the World." IAUP president emeritus Sven Caspersen served on the 2011 pre-jury for the WISE awards.