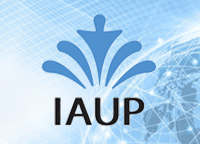 IAUP-Microsoft Academic Summits Profiled in University World News
University World News recently placed the new IAUP-Microsoft Academic Summits in the spotlight.  The Academic Summits are exclusive "think tank" format events designed to inform global university leaders, especially Presidents, Provost, Deans, Chief Information Officers, about new developments in academic technologies, and focus their attention on critical emerging challenges.
One important point of emphasis concerns the relationship between the Chief Information Officer and the President.  "In my view the role of the CIO must be strategic, political and in partnership with the university president.  The CIO jon must carry more weight.  This person should sit on the president's cabinet," IAUP Secretary General Neal King told UWN.
The next IAUP-Microsoft Academic Summit will be held in the Microsoft corporate offices in Washington DC 18-19 April.  Please send your registration information including Name, Title, Organization, and contact information to Kelly Green (kegreen@microsoft.com) by March 30, 2012.