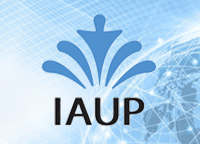 Caucasus University Hosts IAUP Regional Conference
Over thirty universities around the world gathered in Batumi (Republic of Georgia) for an IAUP regional conference hosted by Caucasus University.  From 25-27th of February 2012, Presidents, Rectors, Vice-Chancellors, and invited guests gathered in Batumi for the IAUP (International Association of University Presidents) Europe conference hosted by Caucasus University and organized in cooperation with its close partners Upper Austria University of Applied Science and University of Finance and Administration in Czech Republic.  More than 50 participants from various universities from Caucasus and Black Sea Region as well as from Europe, United States, Africa and the Middle East were present to discuss the activities and services of IAUP.
The conference also was attended by the members of Georgian Government, Vice-Major of Batumi, Ms. Natia Surguladze and the Chairman of the Supreme Council of Adjara, Mr. Mikheil Makharadze. The event was opened by the Deputy Minister of Education and Science of Georgia, Mr. Nodar Surguladze, who gave a warm welcoming speech and also attended the conference for both days. The meeting gave an excellent opportunity to the universities to introduce their institutions, discuss the activities of IAUP, share their knowledge and achievements, and, of course, ample possibilities for networking and development of international collaborations between institutions.  It was also an honor to have Ms. Eka Tkeshelashvili, Vice Prime Minister of Georgia and State Minister for Reintegration presenting on the topic of United Nations Academic Impact principle 7: "To advance peace and conflict resolution through education."  A special value was added by adoption of a resolution  addressing UN Academic Impact principle 7, proposed by Prof. Giuli Alasania, Founder of University of Georgia and Vice-Rector of the International Black Sea University.
The IAUP is an association of university chief executives from higher education institutions around the World. Membership is limited to those individuals who serve as presidents, rectors or vice-chancellors at regionally accredited colleges or universities. The current meeting in Batumi was the kick-off meeting for IAUP Europe. Caucasus University is also hosting the IAUP Semi-Annual meeting of in Tbilisi, Georgia from October 11-13, 2012.