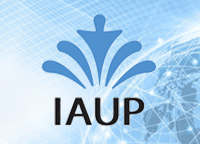 IAUP-Microsoft Academic Summit
As part of a major effort to identify innovative and cost-sensitive technology solutions for university's around the world, the IAUP-Microsoft Academic Summit was held in the Microsoft corporate office in Washington D.C. on April 18 & 19, 2012.
The Academic Summits are exclusive "think tank" format events designed to inform global university leaders, especially Presidents, Provost, Deans, Chief Information Officers, about new developments in academic technologies, and focus their attention on critical emerging challenges.
The second such meeting, attended by several dozen Presidents, Chief Academic Officers, Chief Information Officers, and Deans, was organized by the Microsoft Corporation, with support from IAUP and Nuventive.
Mr. Brian Field, General Manager of Microsoft US Education welcomed the participants and explained the concepts of academic focus and best-practices. IAUP Secretary General Neal King gave the keynote speech titled "What senior campus leaders need to think about technology: A President's Perspective".  King focused on the alignment in senior staff under the leadership of the president, future students called "Digital Natives", and the role of CIO in the campus.
IAUP Senior Advisor Dr. Jim Ptaszynski, Senior Director of Microsoft Worldwide Higher Education, discussed the Microsoft Teacher Education Initiative, which along with the Academic Summits are part of the company's Microsoft Partners in Learning program, a nearly $500 million initiative aimed at helping educators and students at all levels achieve their full potential.  According to Ptaszynski, "The purpose of [the Teacher Education] Initiative is to design and then launch a professional development workshop for university school of education faculty in order for them to more systemically use, as well as teach the use of, technology to pre-service teachers."
On the second day, IAUP Senior Advisor Dr. David Raney, President & CEO of Nuventive, started the sessions by presenting on Institutional Effectiveness using the new software, with some true examples from the American University in Washington D.C.
As part of its partnership with Microsoft, IAUP has appointed a standing task force to assist with the planning and deployment of Academic Summits.   Based on the advice of the task force, a series of Academic Summits will be held in different locations around the world.  Each Academic Summit will be co-hosted by Microsoft, IAUP and a local university.  We welcome the input from the Academic Task Force, as well as the general IAUP membership, where they should be conducted in the future.  In addition, suggestions for a program agenda specifically tailored to University Presidents in specific regions of the world are welcomed.
The next IAUP-Microsoft Academic Summit is planned to be held in conjunction with the IAUP Semi-Annual Meeting in Tbilisi, Georgia, October 12-14, 2012, hosted by Professor Kakha Shengelia, President of Caucasus University.
For more information about this and other forthcoming Academic Summit events, please contact Kelly Green.
For more information about the IAUP Semi-Annual Meeting in Tbilisi, Georgia, please contact IAUP Secretary General Neal King.