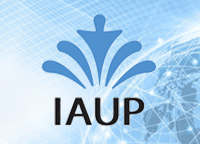 J. Michael Adams
June 21, 2012 — The IAUP Board of Directors is saddened to report the death of Dr. J. Michael Adams, President of the International Association of University Presidents.   Adams was diagnosed in the fall with a rare blood disorder known as Myelodysplastic Syndrome (MDS).  In February, he underwent a bone marrow transplant, which failed to cure the disease.  He was subsequently diagnosed with a cancer known as Acute Myeloid Leukemia (AML), to which he succumbed early this morning.
Prior to his inauguration as IAUP president for the 2011-14 Triennium, Adams served the organization as Chairperson of the North American Council (NAC) and as a member of the IAUP Executive Committee.  Under his leadership, IAUP was incorporated as registered charity in the United Kingdom.  The organization also embarked on bold new initiatives, including the WISE Education Leadership Program, which provides leadership training for newly appointed university presidents in the developing world, and the IAUP/Microsoft Academic Summit, which helps equip university leaders around the world to more effectively use technology to address institutional challenges.
Michael Adams possessed an unrelenting optimism in the power of higher education to build bridges to a more peaceful and prosperous future, and ultimately change the world.  Indeed, he dedicated his IAUP presidency to the goal of building such bridges, empowering higher education to serve
As a Bridge for Human Development
As a Bridge to Peace
As a Bridge for Sustainable Economic Development
Adams firmly believed that IAUP was uniquely positioned to assume a leadership role in this effort.  As he said in his Inaugural Address, "IAUP is the global voice of higher education.  As individuals and as an organization, we must set examples of attitude, behavior and influence.  Our volume must be amplified, our message must echo around the world."
"Although Michael's tenure as IAUP president was far too brief, he leaves us with a compelling vision to follow," said IAUP Secretary General Neal King.  "Michael Adams understood that higher education has the potential to be a transformative force for good in the world – but only when its leaders are able to make their case effectively. He was an inspiration and a mentor to many of us, who will deeply miss his dynamic leadership."
In addition to serving as president of IAUP, Adams served as President of Fairleigh Dickinson University (FDU).  During Adams' presidency, FDU created a new global education mission; raised enrollment; established a new campus in Vancouver, British Columbia, Canada; dedicated $135 million to new facilities and campus improvements; and successfully concluded the largest capital campaign in FDU's history.  Adams led the creation of a nationally recognized distance-learning program and established a new category of Global Virtual Faculty — scholars and professionals from around the world who contribute to the online-learning environment. He launched the United Nations Pathways program, which brings members of the diplomatic corps to campus for interaction with students; and helped the institution gain nongovernmental organization (NGO) status with the United Nations Department of Public Information. FDU also became the first university in the world to earn "Special Consultative Status" with the United Nations Economic and Social Council (ECOSOC). And Adams helped develop and FDU was the first to join the U.N. Academic Impact, an alliance of universities committed to supporting U.N. projects and goals.
The spokesperson for U.N. Secretary-General Ban Ki Moon, said, "Dr. Adams was a strong United Nations champion and partner, and a personal friend [of the Secretary-General].  He brought his wisdom and energy, and that of the institutions he led, to serve the greater global cause, in particular, through his meaningful contribution to the United Nations Academic Impact.  The eloquence of Michael Adams' scholarship and writing had a democratic, inter-generational appeal which brought the power and promise of the United Nations home to so many in a world whose globalization he saw as a resource of strength and possibility.  He will be deeply missed."
Prior to joining FDU in 1999, Adams served as Academic Dean of the Nesbitt College of Design Arts at Drexel University, in Philadelphia.  During a 15-year tenure, Adams promoted the emergence of Nesbitt into one of the top design schools in the world.  Before that, as Professor at the State University of New York at Oswego, he earned the Chancellor's Award for Teaching Excellence (which he often noted as his proudest achievement) and served as department head, director of research development, dean of the Alumni College, and a U.S. Congressional Fellow under Representative Carl Perkins.
Adams received his bachelor's degree from Illinois State University and would later continue his education, earning a master of science in education administration from the University of Illinois, and then a PhD in education administration from Southern Illinois University.  The first member of his family to pursue higher education, he liked to ask what the difference is between a carpenter and a college president – the answer, always delivered with a smile, was "one generation."
As a veteran of the U.S. Army, Michael Adams was proud of his service.  While stationed in Hawaii, Adams enjoyed his very first international experience, a trip to Japan.  Since them, Adams enjoyed visiting dozens of foreign countries and sampling international cuisines.  He was a proud gourmet and held a membership in the exclusive Chaine des Rotisseurs, the world's oldest international gastronomic society.
An author of nine books and many articles and chapters covering an eclectic wide array topics, ranging from career development to printing, Adams most recently published, with Angelo Carfagna, Coming of Age in a Globalized World: The Next Generation, which explores the impact of globalization on education.
Adams also served as a Governing Council member of the United Nations University, a National Council member of the United Nations Association of the United States of America, a Steering Committee member of the World Bank's Researchers Alliance for Development, and Editorial Advisory Board member for International Educator, the flagship bimonthly magazine of NAFSA: Association of International Educators.
Adams is survived by his wife, Susan M. Adams; son Benjamin Carl Adams and his wife, Jennifer Rose Adams; daughter Rebecca Ann Milligan; daughter Elizabeth Ann Queen and her husband Jeffrey Donald Queen; grandchildren Claire Mignon Adams, Michael Francis Adams, Zachary John Queen and Amelia Grace Queen; sister Mary Carla Grube; niece Lisa Roth Grube and her husband Doug Nutter; niece Jennifer Cory Fennerty and her husband Devon Fennerty; and brother Drew Joseph Adams.
In lieu of flowers, donations are being accepted for the J. Michael Adams Scholarships in Global Education at Fairleigh Dickinson University.  For more information, contact Executive Director of Development Susan McConville at 201-692-7008 or write to mcconvil@fdu.edu or visit www.myfdu.net/jma.
The Secretary General will temporarily assume leadership of IAUP until the Board of Directors meets at the next Regional Meeting in Tbilisi, Georgia in October 2012.