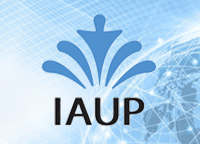 New IAUP Leadership Team
IAUP is pleased to present a new leadership team which will guide the organization through the current presidency which ends in 2014. The team consists of Dr. Neal King (President), Dr. Jason Scorza (Secretary General), Dr. Carmen Lamagna (Treasurer), and Ling Lam (Deputy Secretary General).  Dr. King was chosen by the IAUP Board of Directors to succeed Dr. Michael Adams as IAUP President, who passed away in June following a long illness.
Dr. Neal King, IAUP President
Dr. Neal King, the President (2012-2014) of IAUP, assumed the presidency of Sofia University (formerly the Institute of Transpersonal Psychology) in 2011 after seven years with Antioch University, where he served most recently as President of Antioch University Los Angeles (AULA). He had previously served as Provost of Rocky Mountain College of Art & Design in Denver, as the founding campus president of today's Argosy University Orange County, and as the founding Director of John F. Kennedy University's first doctoral program, today an American Psychological Association approved program which awards the Psy.D. in Clinical Psychology.
His international professional experience includes having served as a counselor at the American School in London  and performing his alternative service as a conscientious objector as an educator in Pakse, Laos and Tizi Ouzou, Algeria. He has established international collaborative educational programs with colleges and universities in Ireland, Mexico and China.
Dr. King's professional writing addresses a range of topics from treatment of adult survivors of childhood trauma to education and treatment issues pertaining to HIV/AIDS to multiculturalism and global citizenship. Most recently, he was asked to contribute an article on the responsibility of higher education globally in regards to HIV/AIDS education to the UN Chronicle.
Long a volunteer consultant evaluator in higher education regional accreditation, in the Northeast, North Central and Western regions of the US, Dr. King sits today as a member of the Eligibility Review Committee (ERC) for the Western Association of Schools and Colleges (WASC) Senior Commission, for whom he also serves as a team chair. A founding member of LGBTQ Presidents in Higher Education, Dr. King serves on the group's steering committee and as chair of its Communications Committee.  Dr. King also serves on the Executive Board of California Campus Compact and on the Board of Directors of SONAD, an organization that promotes world peace and cross-cultural understanding through classical music.
An IAUP representative to the United Nations, Dr. King is also a commissioner on the joint UN- IAUP Commission on Disarmament Education, Conflict Resolution and Peace, and as IAUP President (2012-2014) and previously IAUP Secretary General (2011-2012) serves on the Executive Committee and Board of Directors of IAUP.
Dr. King was awarded his BA in English from St. Mary's College of California and his MA and PhD in Counseling Psychology from the University of California, Berkeley. He is a licensed psychologist in the state of California.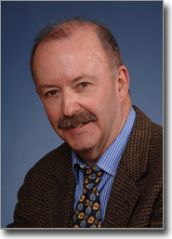 Dr. Jason Scorza, IAUP Secretary General
Dr. Jason A. Scorza, the Secretary General (2012-2014) of IAUP, is the Vice Provost for International Education and Professor of Political Science and Philosophy at Fairleigh Dickinson University.  In this capacity he develops and implements the university's international strategy, oversees the university's international programs, and assists the University Provost in major strategic initiatives such as learning outcomes assessment and veteran affairs.
Dr. Scorza earned his Ph.D. in Politics at Princeton University and his BA in history and political science from Rutgers University.  He is author of a book, Strong Liberalism: Habits of Mind for Democratic Citizenship (Tufts University Press, 2007), as well as articles appearing in journals including Political Theory, The Review of Politics, Theory and Research in Education, and the International Journal of Politics and Ethics.
Dr. Scorza is a major contributor to Fairleigh Dickinson's global education and distance learning initiatives and is co-recipient of the Instructional Technology Council (ITC) award for Outstanding Online Course and recipient of the Sloan Consortium Award for Excellence in Online Teaching.  His work in the area of distance learning has been featured in The New York Times and The Chronicle of Higher Education.
Dr. Scorza has served as an advisor to the African Union Department of Human Resources, Science and Technology for the development of the Pan African University (PAU), a member of the Board of the Conference of NGOs in Consultative Relationship with the United Nations (CoNGO), a member of the Board of the Friendship Ambassadors Foundation (FAF), a member of the Board of Fairleigh Dickinson University Press, a member of the American Council on Education (ACE) Internationalization Collaborative Advisory Board, and the ACE Council of Fellows Executive and Finance committees.   He previously served as IAUP Deputy Secretary General.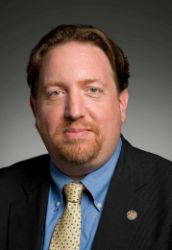 Dr. Carmen Z. Lamagna, IAUP Treasurer
Dr. Carmen Z. Lamagna, the Treasurer (2011-2014) of IAUP, is the Vice Chancellor of American International University-Bangladesh (AIUB). Dr. Lamagna received her Bachelor of Science in Chemical Engineering from Adamson University and passed the licensure examination for Chemical Engineers in 1978. She obtained her Master's degrees from the Philippines and a Doctoral degree from California.
With the leadership of Dr. Lamagna, the American International University-Bangladesh has been awarded national and international recognition in various fields.  From 70 students in 1995, the current student population is more than 11,000 under the Faculties of Science, Engineering, Business Administration and Arts and Social Sciences.
Dr. Lamagna is currently Deputy Board Member of the International Association of Universities (IAU, 2010-2012).  She is affiliated with the Association of Universities of Asia and the Pacific (AUAP) as an ex-officio board member having served as the first female President for 2008 to 2010. The American International University-Bangladesh is an active member of the UN Academic Impact and Global University Network for Innovation (GUNI).
Dr. Lamagna was one of the awardees in the 2006 Presidential Award for Overseas Filipinos and one of the 75 alumni awardees in the Adamson University Jubilee celebration on February 8, 2007. She is selected as one of the recipients of the 2012 The International Alliance for Women (TIAW) World of Difference Awards.
Mr. Ling Lam, IAUP Deputy Secretary General
Ling Lam, the Deputy Secretary General (2012-2014) of IAUP, is a member of the Core Faculty at Sofia University (USA) and the founding Director of the Low Residency Master of Arts in Counseling Psychology Program. Born in Beijing, China and grew up in Hong Kong, Ling is currently spearheading creation of an Asian program for Sofia University (USA) and collaboration opportunities between Sofia University (USA) and various universities in China and Hong Kong. He also serves as a regular guest lecturer on grief and loss at Stanford University and an advanced facilitator at the Stanford Graduate School of Business.
Ling holds two master's degrees, in Counseling Psychology and Electrical Engineering. Earlier, Ling graduated in the top 5% of his class from Stanford University where he received the Terman Award for Scholastic Achievement, the President's Award for Academic Excellence and the Tau Beta Pi-Fife Fellowship. He was a National Science Foundation Graduate Research Fellowship awardee and a Tanner Award for Best Paper in Philosophy finalist. Ling also volunteered for 8 years as a Freshman Academic Advisor at Stanford University and was nominated for the Outstanding Advisor Award.
Ling is a licensed Marriage and Family Therapist in California. He was the founding Clinical Director of the San Jose chapter of A Home Within, the largest national non-profit organization dedicated to serving the emotion needs of foster youth and continues to volunteer as a clinician. Ling had more than a decade's experience in Silicon Valley in High Definition TV chip design and intellectual property engineering.