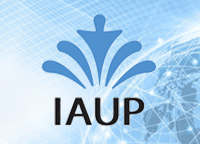 IAUP in Tbilisi for Semi-Annual Meeting
Hosted by Dr. Kakha Shengelia, President of Caucasus University (Georgia), and Chaired by Dr. Neal King, President of the IAUP and President of Sofia University (USA), the third Semi-Annual meeting of the 2011-14 Triennium convened in Tbilisi, Georgia from October 12 to 14, 2012.
IAUP members were welcomed by  H.E. Ms. Khatia Dekanoidze, Minister of Education of the Republic of Georgia, who discussed Georgia's system of higher education.  She also discussed the importance of higher education for social and economic development in the Caucasus region, where brain drain remains a very serious problem.  Conversation turned to the 2012 Georgian parliamentary elections which took place just a few days prior to the IAUP meeting, signaling the second peaceful transition of power in Georgia since it broke away from the Soviet Union.  Ms. Dekanoidze, whose party lost the election, indicated that she fully expected her successor to continue the path of expanding higher education capacity in Georgia.  Dr. Shengelia, himself a former Member of Parliament, emphasized the importance of higher education in the consolidation of Georgian democracy and the advancement of the Georgian economy.  According to Dr. Shengelia, Georgian university students should seek opportunities to study in other countries, through international exchanges, but should return home to contribute to the future of their homeland.  Lending credence to this point, several international partnership agreements providing opportunities for student exchanges, as well as other forms of cooperation, were signed by IAUP member presidents, including Dr. Shengelia, during the conference.
IAUP President Dr. Neal King reported on the many initiatives and partnerships undertaken by the current Presidency in strengthening the role of IAUP as the global voice in higher education. IAUP Secretary-General-elect Alvaro Romo provided an update on preparations for the XVII IAUP Triennial Conference, to be held in Yokohama, Japan, June 11-14, 2014. Members also discussed plans for the next IAUP Semi-Annual Meeting, to be held in Guadalajara, Mexico, March 13-16, 2013, presented by Dr. Antonio Leaño Reyes, President of Universidad Autónoma de Guadalajara A.C., who will serve as host. The full schedule of IAUP Semi-Annual Meetings is available here . Other presentations and discussions included collaboration between United Nations Academic Impact and IAUP, Chairs for Africa program, and IIE Scholar Rescue Fund. Attendees also memorialized Dr. Michael Adams, former President of the IAUP, who passed away in June, 2012.
IAUP Semi-Annual Meetings are organized to fill the gap between triennials. All IAUP members are invited and encouraged to attend these gatherings of higher education chief executives, which afford unique opportunities for the development of international partnerships.  The Semi-Annual Meetings also include meetings of the IAUP Executive Committee, the IAUP Board of Directors, the IAUP/UN Commission on Disarmament Education, Conflict Prevention, and Peace, the IAUP/Microsoft Academic Summit Taskforce, the IAUP/CAEL 21st Century Skills Commission, and other special working groups.