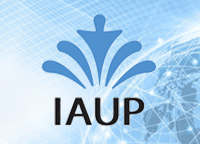 WISE Leadership In Action
Newly appointed university presidents, rectors, and vice chancellors from Africa, Asia, Eastern Europe, and the Middle East gathered in Doha, Qatar, from October 6-10, for the third annual WISE Program for Education Leadership.  Developed in partnership with the Institute for International Education (IIE), with cooperation from the Association of Commonwealth Universities (ACU) and Agence Universitaire de la Francophonie (AUF), the program was generously sponsored by the Qatar Foundation for Science, Technology and Education as part of its WISE initiative.
The instructional team, including presidential mentors and international experts on executive leadership and strategic management, was led by Dr. Allan Goodman, IIE President and member of the IAUP Council of Senior Advisors.  This year, presidential mentors included Elizabeth Davis-Russell, President of Tubman University in Liberia, Fernando Leon Garcia, President of CETYS University in Mexico, and Marwan Awartani, President of Al Quds University in Palestine.
"Higher education has never been more critical for economic development and peaceful cooperation between nations.  The WISE Program for Education Leadership is designed to provide the next generation of higher education chief executives with the skill set needed to lead their institutions and fulfill their missions," said Neal King, IAUP President and President of Sofia University (USA).
The WISE Program for Education Leadership was the vision of Dr. J. Michael Adams, the immediate past president of IAUP who passed away in June after a long illness.  "The legacy of Michael Adams lives on through the leadership program," said Jason Scorza, IAUP Secretary General, who coordinated the development of the program curriculum.  "Dr. Adams believed that peer mentorship is an essential component of professional development for university chief executives."
Since its launch, participants in the WISE Program for Education Leadership have included university leaders from Brazil, Ecuador, Colombia, Haiti, India, Pakistan, Palestine, Bangladesh, Republic of Georgia, Ukraine, China, Vietnam, Cambodia, Egypt, Tunisia, Nigeria, Ghana, Sudan, Kenya, Mali, Tanzania, Palestine, Iraq, and Afghanistan.  All participants have received a one-year sponsored membership in IAU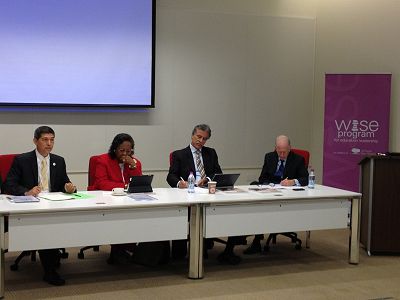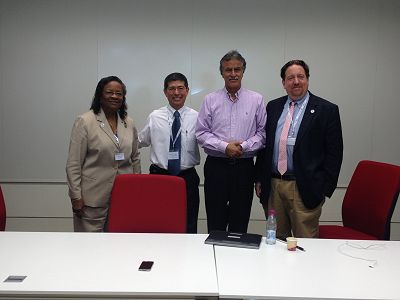 P.