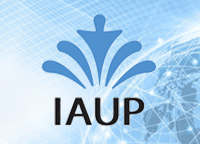 IAUP at the 2013 ACE Annual Meeting
A standing room only crowd gathered at the 2013 ACE Annual meeting in Washington DC on March 2 for a panel discussion titled Global Engagement: The View from Latin America.  Co-sponsored by the International Association of University Presidents (IAUP) and the ACE Center for Internationalization and Global Engagement, the program featured university presidents from Mexico, Brazil, and Chile, who discussed their internationalization strategies and responded to questions from the audience.
Speakers included:
Rúben Covarrubias, Rector, Universidad Mayor, Chile
Eda Coutinho Barbosa de Souza, Rector, IESB, Brazil
Fernando Leòn Garcia, President, CETYS University, Mexico
Francisco Marmolejo, Lead Tertiary Education Specialist, The World Bank
Mr. Marmolejo opened the discussion with an overview of higher education in Latin America, emphasizing the vastness of the region in terms of geography, and the diversity of the region in terms of primary language and level of economic development.  "There are many Latin Americas," said Marmolejo.
Several key internationalization strategies were discussed by the panel.In the context of Latin America, Marmolejo explained, institutions must not over rely on student mobility or MOUs to achieve internationalization.  "The major tool of internationalization should be the curriculum," he said.  De Souza agreed, "Values are very important to us.  We are not just preparing professionals but also citizens.  We presidents of universities [need to] decide to change our curriculum to get our students to think about their responsibilities in the world."
Covarrubias and Leon both indicated that international accreditations have become important indicators of higher education quality in Latin America.  Both CETYS and Universidad Mayor are accredited by US higher education commissions.  Covarrubias said, "Our accreditation by the Middle States Commission has enabled us to establish relations with universities around the world." CETYS was recently accredited by the Western Association of Schools and Colleges.
The panel also provided advice for US institutions seeking to develop international partnerships in Latin America:
Customize short-term programs to suit the specific needs of partners
Focus on providing experiences to visiting international students, not just content that can be learned anywhere
Recognize that international program costs must be consistent with students' home tuition rates
Use international networking opportunities, such as IAUP meetings, to develop productive partnerships
Look to the less well-established but more agile private sector for partnership opportunities
Push US students to learn a second language, preferably Spanish or Portuguese, so they can benefit from exchanges
Provide informal English language support for visiting students, including local 'language buddies'
Welcomed by IAUP President Neal King, president of Sofia University (USA), moderated by IAUP North American Council Chair Don Betz, president of University of Central Oklahoma, and organized by IAUP Secretary General Jason Scorza, Vice Provost for International Education at Fairleigh Dickinson University, the panel also delved into topics such as student mobility agreements, faculty exchanges, joint dual degree programs, and other partnership models.
The panel was followed by the ACE International Networking Reception, co-sponsored by IAUP and ETS.  Attendees were welcomed by ACE President Molly Broad, IAUP President Neal King, and Michelle Hampton ETS Associate Director of Global Client Relations.  The International Networking Reception serves as a special welcome to international participants at ACE.  IAUP partnered with ACE this year to promote international attendance, which represents a growing component of participation at the annual meeting, as well as additional international content in the annual meeting program.