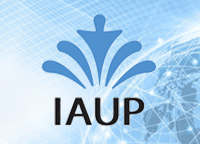 IAUP President Neal King participates in the Education for Global Citizenship Symposium 2013
Puerto Rico
IAUP President and Sofia University (USA) President Dr. Neal King served as a keynote presenter at the Education for Global Citizenship Symposium (Simposio Educación para la Ciudadanía Global) held in San Juan, Puerto Rico.
The symposium, held on March 20, 2013, was hosted by the Universidad del Turabo, San Juan, Puerto Rico and the Biblioteca Museo Gobernador Pedro Rosselló (BMGPR). The philosophy of the BMGPR is to organize conferences, symposiums, meetings and educational gatherings in order to gain a deeper understanding of current issues that impact our modern society.
President King served as one of the keynote speakers, which also included: Ramu Damodaran of the United Nations Academic Impact Initiative (UNAI), Dan Mitchell of the CATO Institute, Francisco Oda Angel of Fundacion Ciudadania y Valores (FUNCIVA), Gibraltar, Spain, and Pedro Rossello, former Governor of Puerto Rico. King's presentation was titled, "Global Citizenship and Higher Education." King commented, "It is an honor to present with such a distinguished group of colleagues. This symposium is indicative of crucial conversations that need to happen globally. I am committed to continued participation in such conversations that are so important in higher education worldwide."
This particular symposium examined how globalization is transforming regular citizens of all countries and jurisdictions into global citizens; furthermore, the role that education plays in developing future generations into able and productive members of an internationally interdependent environment.