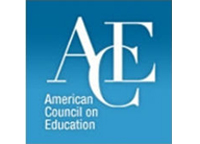 IAUP at ACE 2014
The International Association of University Presidents (IAUP) is a proud sponsor of the 2014 Annual Meeting of the American Council on Education (ACE), from March 8 to 11 in San Diego, California.
IAUP will be co-sponsoring, with the ACE Center for Internationalization and Global Engagement, a special pre-session on cross-border partnerships between US and Mexican universities.  Additionally, IAUP will be the sole sponsor of the International Welcome Reception.  Both of these events will take place on March 8.
"Whether you are a US president seeking to develop international relationships for your institution or an international president seeking to learn about best practices and developments in US higher education, please make plans to attend," said Don Betz, President of University of Central Oklahoma and Chair of the IAUP North American Council.
For more information about the conference or to register, please visit the ACE Annual Meeting website.
For more information about special opportunities for International Presidents at the ACE Annual meeting, please see our poster.