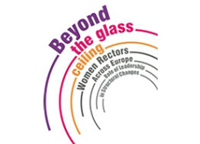 4th European Women Rectors Conference
European Women Rectors Platform and Istanbul Technical University are co-sponsoring the 4th European Women Rectors Conference which will be held in Istanbul on May 15-17, 2014. The theme of the conference is "Beyond the glass ceiling: Women rectors across Europe – the role of leadership in structural changes".
IAUP members are cordially invited to participate in this conference. The registration information can be found at: http://www.beyondtheglassceiling2014.com/.  For further information, please contact Hulya Caglayan at hulyacaglayan@gmail.com.