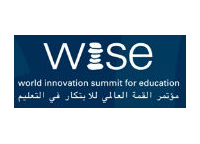 WISE Educational Leadership Program
WISE Education Leadership Program is seeking applications from IAUP member presidents and their colleagues. For more details and contact information, please see the invitation letter below and the application form:
Dear Colleague,
On behalf of the World Innovation Summit for Education (WISE) we are pleased to invite you to apply to participate in the fifth WISE Education Leadership Program, an initiative that supports emerging leaders in higher education from developing countries around the world.
WISE – an initiative of the Qatar Foundation – is a global platform for debate and action that contributes to building the future of education through various programs throughout the year.  The annual WISE Summit brings together over 1,000 thought leaders, decision-makers and practitioners from diverse sectors, including education, business, politics, civil society and the media.  You can find further information about the mission and vision of WISE in the attached brochure.
The WISE Education Leadership Program (WISE ELP) will take place in Doha, Qatar from November 1 – 3, 2014 and all participants are invited to attend the Summit that follows it, from November 4 – 6.
The goals of the WISE ELP are to enhance leadership skills for new university presidents from developing countries and to equip them with the knowledge and skills needed to exercise leadership on behalf of innovation in the face of change within a wide variety of institutional, social, political, and economic contexts. Specifically, the 2013 WISE Education Leadership Program will support university leaders in identifying a specific "innovation" and implementing that innovation at their institution within a year.
Presidents, vice-chancellors, and other heads of tertiary education institutions who took up office on or after January 1, 2013 are eligible to apply to the WISE ELP. Participants must be chief executive officers of their respective institutions and not subordinate officials.
The WISE ELP will help prepare the next generation of global higher education leaders to manage diverse challenges and opportunities and identify innovative solutions. This three-day workshop will provide experience-based training through case studies, workshops, expert speakers and other exercises.
Topics that will be covered during the WISE ELP include:
Strategic planning
Designing innovation systems and structures and establishing an innovative organizational culture
Innovation as a leadership style
Encouraging creativity and idea generation within the administrative structures;
Removing organizational impediments to innovation
Implementing systems and structures for idea generation, evaluation, and implementation to create a more innovative organizational culture
Principles of Leadership and Variety of Leadership Styles
Participation in the WISE ELP is free of charge and includes round-trip airfare to Doha, hotel accommodations, local transport, meals and conference materials. The WISE ELP is organized by the Institute of International Education (IIE) in collaboration with the Qatar Foundation's WISE Initiative.
All applications must be received by June 13, 2014. Participants who are selected for the program will be notified by the beginning of August. To apply, please complete the application form and submit the form by email to nup@wise.org.qa.
Participants will be selected based on geographic, gender and institutional diversity.
For inquiries, please email nup@wise.org.qa or call +1 (212) 984-5481. We look forward to receiving your application.