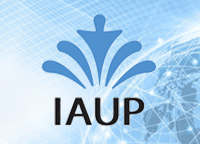 Australia semi-annual conference of IAUP highly successful
The IAUP semi-annual meeting  held in Gold Coast, Australia from October 14-17, 2015, was highly successful. Prof. Tim Brailsford, Vice Chancellor and President of Bond University was the gracious host and all meetings were held at the beautiful Bond University campus.
Nearly 30 delegates from 11 countries were warmly received by VC Tim Brailsford. At the Welcome reception we had Mayor Tom Tate personally welcome everyone to Gold Coast. In addition to the working sessions of the Executive Committee and the Council of Senior Advisors, as well as the Board of Directors meeting, two panel sessions were held on Friday, October 16.
The topics of the two special panel sessions were "meeting the Technology Challenge" and "Forging Successful International Partnerships". Speakers both from Australia and  from the IAUP were the panel presenters. After the presentations in each of the topics we had lively discussion and exchange between the presenters and the delegates.
The closing dinner on Friday 16th was memorable and most delegates departed Gold Coast on Saturday, October 17.