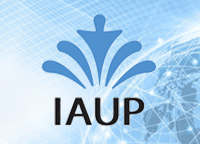 IAUP Semi-Annual Meeting
at Alcalá University, Spain
Alcalá University, Spain, headed by Rector Fernando Galván, has finalized all preparations as host institution for our next semi-annual meeting, scheduled for May 19-21, 2016. The University of Alcalá (UAH) is one of Europe's oldest. Its origins can be traced as far back as the Studium Generale, or programme of university studies, that was instituted on 20 May 1293 under the protection of King Sancho IV de Castilla.
The UAH is a modern, medium-sized institution, recognized as a trend-setter in Europe and the American continent. The City of Alcalá de Henares is in the Autonomous Region of Madrid, 30 km from Madrid on the Madrid-Barcelona motorway and 20 km from Madrid's international Adolfo Suarez-Barajas Airport. Please visit the following website for detailed information, including the opportunity to register for the meeting: The link www.iaup2016.uah.es is now active and accepting registration.
Please note that the registration package includes hotel accommodation, meals and transportation to all events, in addition to airport shuttle transfers. As usual, the working program includes both IAUP business sessions and an academic program. The academic program will have two panel sessions: 1.- Universities and the Preservation of Culture: an International Challenge and 2.- Higher Education Institutions and Sustainability
There is also an excellent cultural program that will provide an opportunity to catch a glimpse of the rich culture and history of Spain. There will also be a special program for accompanying persons.
Do take advantage of the great networking opportunity our conferences offer, as well as the important academic content always included at any of our meetings.
Should you have any further questions, do not hesitate to contact us or the meeting organizers, our excellent hosts.