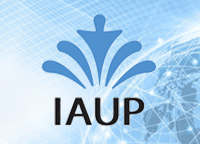 IAUP Semi-Annual Meeting in Cape Town, South Africa
The IAUP will hold its next semi-annual meeting in Cape Town, South Africa on October 13-16, 2016. This meeting will be hosted by Central University of Technology, Free State (CUT) and Cape Peninsula University of Technology (CPUT) The Western Cape of South Africa is one of the world's most scenic regions and a most appropriate venue for this second semi-annual meeting of the IAUP in the year 2016.
Vice Chancellor Thandwa Mthembu, of Central University of Technology and Dr Prins Nevhutalu, Vice Chancellor of Cape Peninsula University of Technology will be the gracious hosts of this event.
A rich program, including not only the usual IAUP business sessions, but, most importantly, two panel sessions on the topics of 1) Innovation and International Partnerships for Sustainable Development and 2) The Role of Science and Technology in Addressing UN Sustainable Development Goals (SDGs) will be organized, with opportunities for discussion and enrichment of the presentations by all participants. For detailed information, including the program, lodging and registration, please visit http://www.cput.ac.za/blogs/iaup2016/
The great culture and history of South Africa will be within your reach if you join us at this meeting, which is expected to attract a great number of participants from all over the African Continent and from many parts of the world. The South African Technology Network (SATN) will be holding its 9th annual International South African Technology Network Conference, which will precede the IAUP Semi-Annual meeting in Cape Town. For those interested in participating in this SATN Conference, please visit http://www.satnconference.co.za/ The call for papers is open for this conference.
We look forward to seeing all IAUP members interested in this event in Cape Town next October.