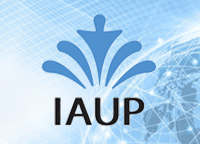 Call for Papers
IAUP Triennial Conference 2017
The IAUP XVIII Triennial Conference will be held in Vienna, Austria from July 7th to 8th, 2017. The Program Committee is inviting all IAUP member institutions, as well as other university Presidents and CEOs who wish to participate and possibly become members of the IAUP. At the same time that this cordial invitation is extended, IAUP Triennial Conference 2017 – Call For Papers, so that interested individuals who wish to propose a presentation to be delivered at the conference, become familiar with the process to achieve this. We are, therefore, including in this communication the full text of the Call for Papers.
The Conference theme will be Innovation in Education, A number of Keynote speakers have already been identified, as well as the General Chairs of the Conference, a Scientific Committee and a Program Committee. You will be able to read this in the Call for Papers.
Do not miss this great opportunity to participate in an exceptional Triennial Conference, whose venue will be the Hofburg Imperial Palace, so rich in history and architecture and whose quality promises to be very high. Please reserve the date. You will be very welcome.