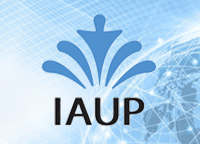 IAUP Cape Town Meeting
a Great Success
With healthy attendance and participation by representatives from all over the world, as well as the continent of Africa, over 40 participants met in Cape Town, South Africa, from October 13 to 16, 2016. Participants were welcomed by the representative of Ministry, as well as by the Mayor's office.
On the academic side, the kind hosts were Prof. Thandwa Zizwe Mthembu, Vice Chancellor of Durban University of Technology (formerly Vice Chancellor of Central University of Technology) and Dr. Prinsloo Azwitevhelwi Nevhutalu, Vice Chancellor of Cape Peninsula University of Technology. Faculty and staff from both institutions provided a warm welcome and a very productive and enjoyable meeting.
The program of this gathering included not only the Business meetings of the Executive Committee, the Advisory Board and the Board of Directors of the IAUP, but also a substantive academic program with two panel sessions: 1) Innovation and International Partnerships for Sustainable Development and 2) The Role of Science and Technology in Addressing United Nation's Sustainable Development Goals (SDG'S).
The panel presenters were from both the IAUP itself, but particularly worldwide renowned African scholars. A lively discussion session followed each of the two panel sessions.
The cultural and historical richness of South Africa provided the perfect framework for a highly successful meeting.