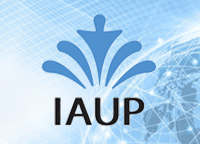 IAUP Semi-Annual Meeting, February 2-4, 2017
San Diego, CA and Tijuana, Mexico
CETYS University, San Diego State University and the University of San Diegowelcome IAUP delegates from all over the world to the beautiful region known colloquially as San Dijuana (San Diego-Tijuana), a region comprised of two countries and with a very unique dynamic. The San Diego and Tijuana region, is the largest bi-national urban area shared between the United States and Mexico, the second largest shared between the US and another country, and the fourth largest in the world.  It is the third most populous region in the California-Baja California region.
The first IAUP Semi-Annual Meeting of 2017 will take place on February 2-4, 2017. San Diego will be the place to be lodged, but the final day will take place in Tijuana, Baja California, where CETYS University has a large campus.  Presidents Fernando León, James T. Harris III and Elliot Hirshman will welcome a diverse array of university presidents to discuss relevant topics impacting higher education today.
The program, in addition to the usual IAUP meetings and sessions, will include addresses and two keynote plenaries with an emphasis on Innovation in Higher Education. For details of the program and for orientation concerning registration for the meeting, as well as hotel reservations, please visit http://www.iaup-2017.com/
With a packed and interactive schedule, attendees will visit all three host universities and get a general sense of what the mega region has to offer. This one-of-a-kind event, in a two-country collaboration and host effort, is simply one you cannot miss.
The first semi annual meeting of the year is expected to attract a considerable number of attendees and visitors, who will partake in a two-country experience in cities that are considered among the top growth cities in Mexico and the United States.
Register today.