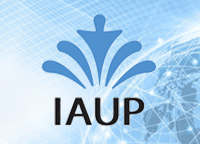 IAUP Southeast Asia Regional Conference
Building Peace through Education and Innovation
More than 10 countries in Asia and the United States attended a Regional conference hosted by Pannasastra University of Cambodia (PUC) to share their research, knowledge and experience on the theme of "Building Peace through Education and Innovation".
It was a momentous event that PUC organized a big regional conference with the presence of many international university presidents such as Dr. Janjira Wongkhomthong, President Christian University of Thailand; Dr. Toyoshi Satow, IAUP president and Chancellor of J.F. Oberlin University, Tokyo; Mr. Frederik Clark, President of Bridgewater State University (BSU), USA; together with lecturers and researchers including Dr. Rethy Chhem, Executive Director of the Cambodian Development Resource Institute (CDRI); Dr. Tejendra Pherali, Senior lecturer  in education and international development at the institute of education, university college of London (UCL); Dr. Emma Leslie, Executive Director of the Center for Peace and Conflict Studies (CPCS), Cambodia; Ms. Aya Fukuda, Director of Global Campus Program, Peace and Conflict  Studies, Graduate School of Global Studies, Tokyo University of Foreign Studies; Mr. Javier Sola, Program Director at the Open Institute, Cambodia; Dr. Cham Mayot, Director of St. Martin Center for Professional Ethics and Service Learning, Assumption University, Thailand; Dr. Alexander Dill, Director of the World Social Capital Monitor, a project within the UN SDG partnerships; Mr. Alex Breckon, Country Manager for Cambodia of the USAID connecting the Mekong through Education and Training (COMET); Mr. Zaldy C. Collado, faculty member at the Adamson University, Philippine; Dr. Noah Taylor, Academic Director of Applied Conflict Transformation Studies at the Centre for Peace and Conflict Studies, Siem Reap, Cambodia; Dr. Eduardo M. Santoyo, Assistant Vice-president of Academic Affairs at Notre Dame University, Cotabato City, Philippine; Dr. Abdul Latif Salleh, Dean and Professor at the Faculty of Business, Management and Social Sciences (FBMSS), Quest International University Perak (QIUP), Malaysia; Dr. Tony Waters, Lecturer in the Department of Peace Studies at Payap University in Chiangmai, Thailand; Ms. Raghda Kawass, Education specialist from Lebanon, Beirut; Dr. Pornchai Mongkhonvanit, President of Siam University in Bangkok; Dr. Dennis F. Berg, Professor Emeritus, California State University, Fullerton; and other professors from PUC.
The conference started from November 3rd to November 5th, 2016, at Sokhalay Angkor, Siem Reap, Cambodia, in different subjects related to peace. To begin with, Dr. Kol Pheng, PUC Founding father and the president welcomed all the speakers and participants. He wishes to see the world in peace through education, for instance building institute networks, and having a regular discussions like the regional conference PUC was doing. Dr. Toyoshi Satow continued by mentioning that PUC with the aims to achieve world peace through education, was the best place for today's conference. H.E. Dr. Hang Chuon Naron, Minister of Education Youth, and Sport, Cambodia, said that education is one of the most important national priorities. He strongly believed that education is the key catalyst for global and national development, prosperity, and peace.In addition, Dr. Janjira was proud to see the fourth South East Asia Regional Conference has been organized for the first time abroad in Siem Reap, Cambodia. "I believe that the regional conference will benefit all parties involved," added Dr. Janjira.
It was noted that the International Association of University Presidents (IAUP) was founded in 1965 in the U.K. by university leaders from 21 different countries to facilitate communication among leaders of higher education institutions around the world. Since then, IAUP has been contributing to enhancing the international mission and quality among the member institutions. One of the purposes of the organization is to promote global awareness and competence as well as peace and international understanding through education.
May 20th through 25th, 2015, IAUP celebrated its 50th anniversary at Wroxton College of Fairleigh Dickinson University and Trinity College of Oxford University on the theme of "Higher Education in the next 50 years". The fourth regional conference brought a fruitful result, which made a marvelous mark for PUC.