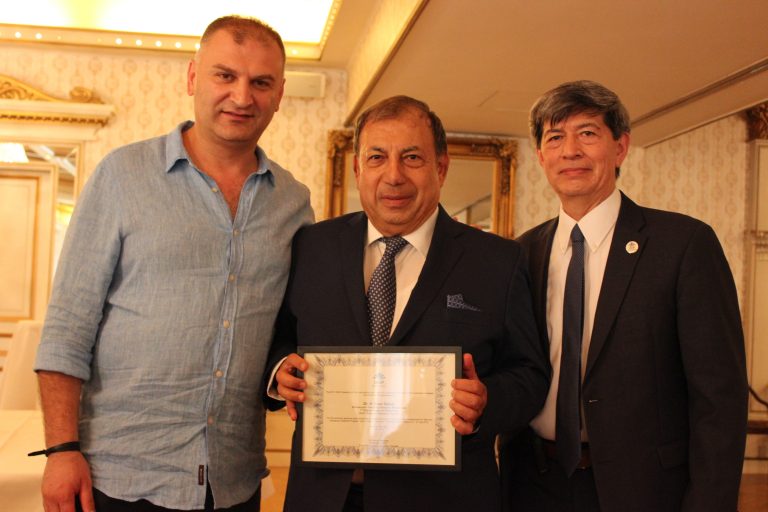 Leadership Development Program 2019
With a select group of participants and speakers from Japan, China, the Philippines, South Africa, USA, Canada, Mexico, Colombia, Austria, Georgia, the UK, and Denmark, the International Association of University Presidents (IAUP) launched its inaugural Leadership Program for New and Emerging Presidents held July 21-27, 2019 in Aalborg, Denmark.
The program covered different topics that impact the leadership of university presidents, including: the nature of the university presidency; the importance of institutional mission and vision; the significance of building a team as a foundation for leadership; the key role of university governance; financial and managerial challenges; the impact of technology and innovation; addressing quality assurance, accreditation and rankings; diversity and inclusion as integral components of colleges and universities; the urgency of developing future leaders and succession planning; friend raising and fundraising; marketing, communications, and branding; nurturing alumni; internationalization; fostering transformational learning; and data analytics and institutional responsiveness.
The event was coordinated by the President of CETYS University and IAUP President Elect, Dr. Fernando León García, along with current IAUP President and President of Caucasus University, Dr. Kakha Shengelia. The Program included stellar speakers from global organizations such as: Dr. Sue Cunningham, President of the Council for Advancement and Support of Education (CASE); Dr. Joseph Burke, Senior Fellow of the Association of Governing Boards (AGB); Dr. Bradley Farnsworth, Vice President of the American Council on Education (ACE); and Dr. Arturo Cherbowski Lask, Executive Director of Santander Universidades and Universia Mexico. Also sharing their extensive experience and best practices were Dr. David Atkinson (President Emeritus of Grant McEwan University, Canada), Dr. Donald Betz (former President of the University of Central Oklahoma, USA), Dr. Gerald Reisinger (President of University of Applied Sciences, Upper Austria), Dr. Nicolette De Ville Christensen (former President, Arcadia University, USA), Dr. Shawn Chen (Chancellor of SIAS International University, China), and Dr. Sven Caspersen (founding President of Aalborg University, Denmark).
The Program offered the opportunity to listen to and learn from the vast array of talent and experiences of current and former presidents from around the world, including best practices. Key within the program were the individual mentoring sessions – where participants drilled down on topics and areas – of both interest and high priority at their respective institutions. Overall, participants were able to identify the differences and similarities between the challenges and opportunities faced by universities within their own contexts. One of the salient convergences was the pressing need among current and potential university presidents to strengthen their knowledge of topics such as those offered by this program, in order to help them be better prepared for the position and to serve their respective institutions successfully.
The launching of the Program was made possible thanks to the generous support of Sir Enan Galaly, Chair of the IAUP Advisory Council and President of the Helnan Hotel Group.
IAUP anticipates offering the Program for current IAUP members and other interested institutions in 2020.