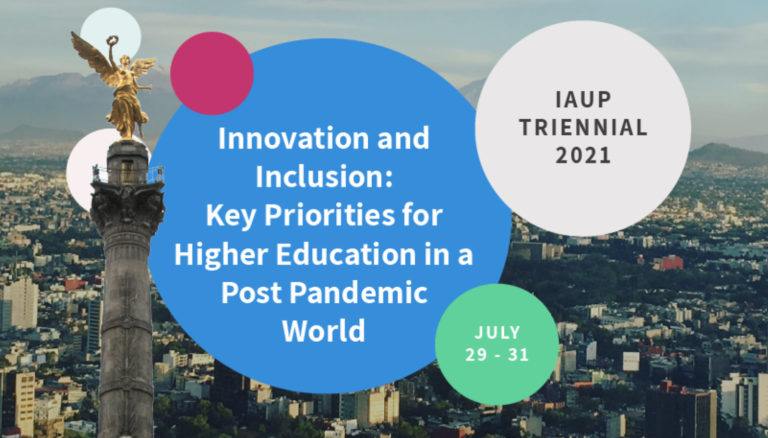 IAUP Triennial 2021 Virtual Conference
Innovation and Inclusion, Key Priorities for Higher Education in a Post Pandemic World
Although the event was held in a very different year and circumstances around the world, we are pleased to share that over 430 senior leaders from more than 40 countries and 5 continents joined our XIX IAUP Triennial Conference held virtually from July 29-31, 2021.
More than 80 experts from around the globe shared their insights on trends and challenges regarding higher education during the pandemic and in a post-pandemic world.
In addition to the general trends, themes and issues of special focus were:  Innovation/Technology, Accreditation/Quality Assurance, Internationalization, Inclusion/Social Responsibility, Leadership/Governance, Women's Leadership, and Fund Raising/Institutional Development.
We appreciate this discussion and learning experience that will surely help advance higher education in years to come.
Please find daily recaps, photos, materials and recordings, as well as other information, here.
View Dr. Fernando León García's closing remarks here and a gallery here.
.