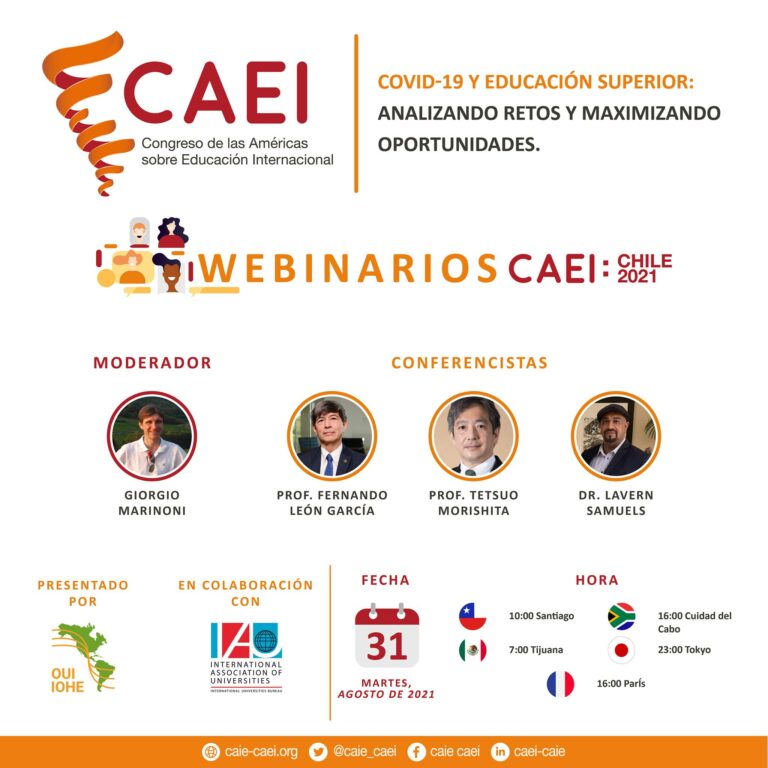 IAUP President discusses effects of pandemic at CAEI Conference
On August 31, 2021, Dr. Fernando León García, IAUP President, joined distinguished speakers from 4 continents at the Conference of the Americas on International Education (CAEI) in describing how to overcome some of the main challenges caused by the ongoing pandemic, as well as ways to maximize the opportunities that have emerged. 
The Conference was based on the preliminary results of various surveys, including that of the IAUP on the impact of Covid-19 in higher education throughout the world.
CAEI is the continental forum of excellence that brings together the main actors and decision-makers related to the internationalization of higher education in the Americas to strengthen networks, share experiences, and chart the future of the academic cooperation in the region.