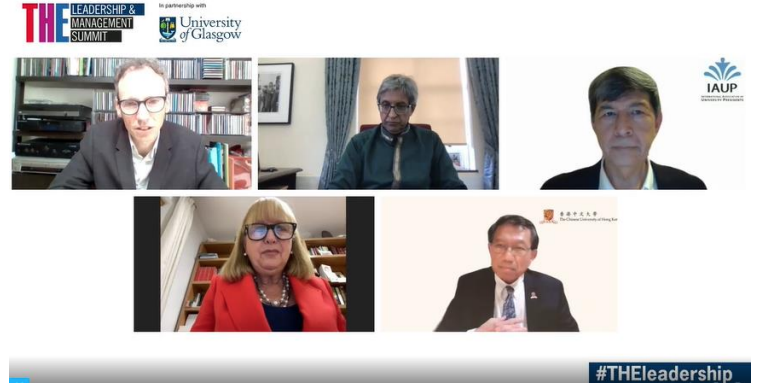 IAUP in THE's Leadership & Management Summit
In October, The International Association of University Presidents took part in Times Higher Education's Leadership & Management Summit.
On behalf of the organization, IAUP President Dr. Fernando León García joined Dr. Adam Habib (SOAS University of London), Dr. Mary McAleese (University of Glasgow), and Rocky Tuan (Chinese University of Hong Kong) as panelist in the session "How do leaders navigate a new pathway to diplomacy?".
Speakers shared their experience and insight into how they have navigated political turmoil to protect and maintain the core mission and value of universities, when the protections offered by principles of academic freedom and institutional autonomy are put to the test.