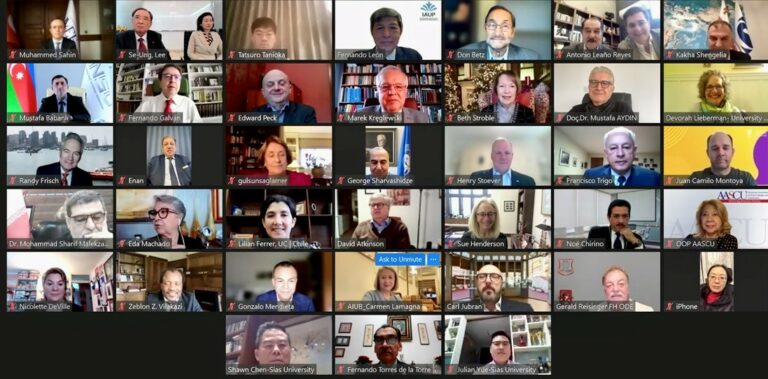 IAUP Executive Committee Holds First Meeting for 2021-2024 Period
On Friday, December 17, 2021, the International Association of University Presidents Executive Committee (IAUP EC) held its first meeting for the 2021-2024 period with more than 30 participants from over 20 countries, under a virtual format.
Attendees included senior representatives of universities and partner institutions from the USA and Canada; Mexico, Central America, and the Caribbean; South America; the UK and the European Union; Africa; and from Asia and the Middle East, as well as current and former IAUP Board members.
An important point in the agenda was the review of the 2021-2024 Tentative Strategic Activities, which involve regional conferences at select locations around the world, as well as the IAUP Leadership Development Program, which is scheduled to be held in Mexico City in June 2022 and in China in July 2023.
Among other tentative strategic activities mentioned were the IAUP Student Exchange Program and the Student Exchange Bank, IAUP Faculty Exchanges including the notion of Borderless Professors, Seminars and Forums on Key Higher Education Issues, Pilot Student Competitions on Select Themes, and Strategic Linkages with Higher Education Organizations from Around the World.