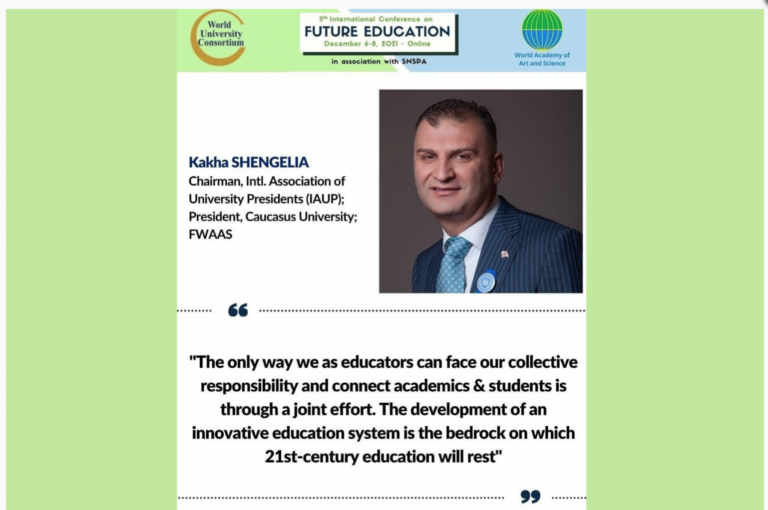 IAUP at 5th International Conference of The World Academy of Arts and Sciences (WAAS)
On December 5-8, Dr. Kakha Shengelia, President of Caucasus University and the Chairman of the Board of the International Association of University Presidents (IAUP), attended the 5th International Conference of the World Academy of Arts and Sciences (WAAS) titled "The Global Leadership Challenge in Higher Education for Effective Multilateralism & Sustainable Human Security (FEC5)".
During the conference, the focus was on the transformative role of education in global social evolution. The speakers discussed higher education and related challenges, talked about the challenges of global higher education and the changes that are necessary for the development of the education system.
Dr. Shengelia made a presentation on: "Innovative Delivery Systems for Global Higher Education".
The conference was attended by heads of foreign universities and educational institutions from around the world.
The World Academy of Arts and Sciences (WAAS) is an international non-governmental scientific organization.  Its members are people with outstanding achievements in science, art and humanities who have an active commitment to solving the global challenges facing humanity.