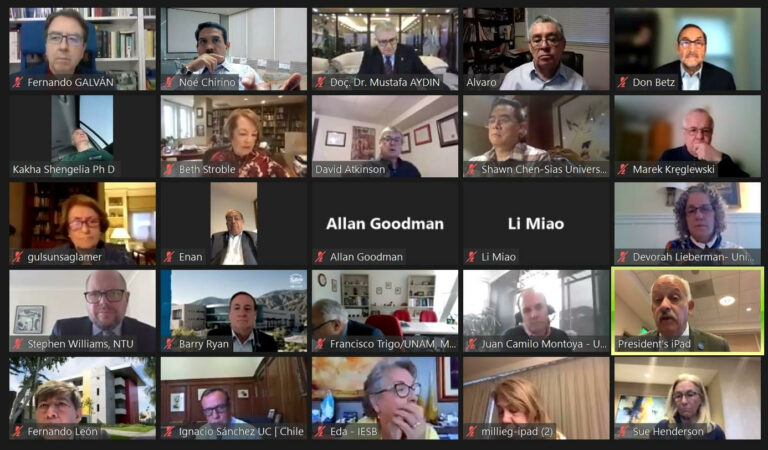 Executive Committee holds second meeting of 2021-2024
With the participation of over 30 representatives from 19 countries, the IAUP Executive Committee held its second meeting of 2021-2024 via hybrid format with the anchor group in San Diego, covering from Canada to Chile, from the UK to South Africa, and from Spain to China.
Key IAUP activities were reaffirmed, including a Seminar Series with Arizona State University on Designing Innovations starting March 30 and featuring ASU President Dr. Michael Crow, as well as the INQAAHE Forum 2022 and the Seminar on Leadership Development for New Presidents and Emerging Leaders, both to be held in June in Mexico City. Other activities include the IAUP Semi-Annual meeting in September in Bucaramanga, Colombia, as well as the student exchange bank and the borderless professor initiatives.