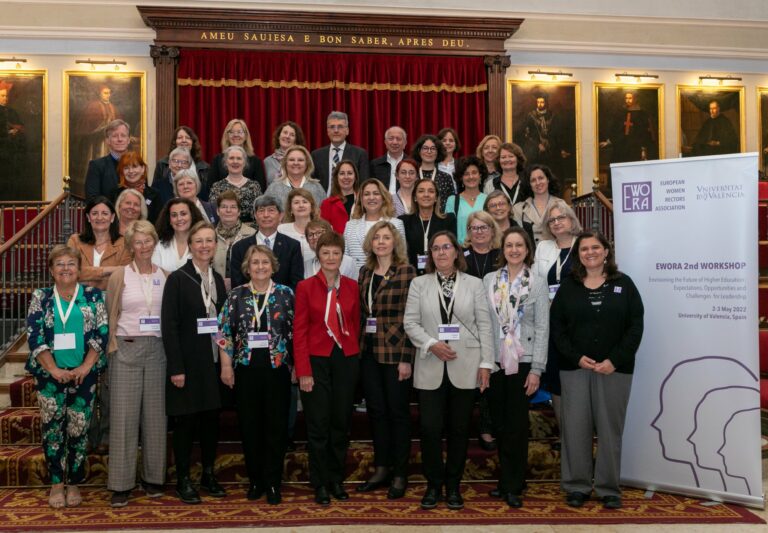 IAUP shares leadership trends for the post-pandemic at 2nd EWORA Workshop
IAUP, through its President Fernando León García, shared leadership trends for the post-pandemic at the 2nd EWORA Workshop. Titled "Envisioning the Future of Higher Education: Expectations, Opportunities and Challenges for Leadership", the event was held at the University of Valencia, Spain on May 2-3, 2022.
The workshop explored expectations of higher education in a changing world through keynotes, plenary discussions and breakout sessions. In addition to focusing on leadership in academia's future, the workshop also addressed gender equality as part of an adaptive leadership strategy and its potential contribution to sustainable solutions for an inclusive and diverse academic community.