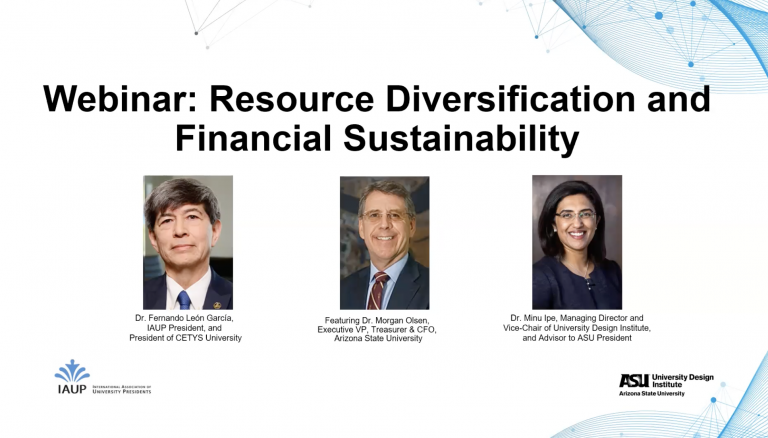 IAUP – ASU Webinar Session 2: "Resource Diversification and Financial Sustainability"
On October 17, 2022, the second session of the IAUP – Arizona State University Webinar Series on Designs for Innovations in Higher Education, "Resource Diversification and Financial Sustainability", was delivered by Dr. Morgan Olsen, Executive VP, Treasurer & CFO of ASU.
As public financial support for universities continues to decline, Dr. Olsen explored what leaders should do to prepare for the future and how resource diversification strategies can support long-term financial sustainability. He shared ASU's journey in university redesign and how the institution has leveraged the power of partnership, both with other universities as well as with the private and public sector, which has allowed for access to new capital sources, building brand equity, preserving debt capacity and securing expertise.
Among other details, he advised both large and smaller institutions to be ready to make mistakes, bring expertise from outside until that expertise is acquired internally, and staying consistent with university values when selecting partnerships.