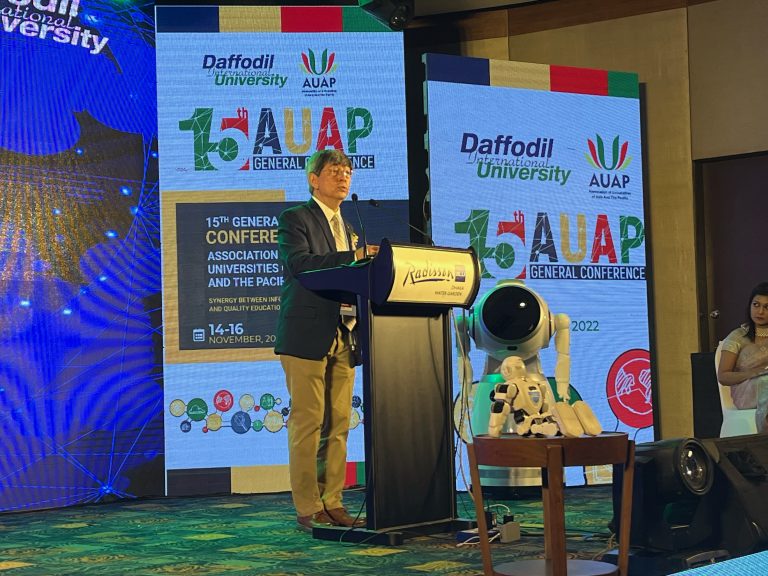 IAUP President is Keynote Speaker at 15th AUAP General Conference 2022
IAUP President Dr. Fernando Leon Garcia served as Keynote Speaker, as well as offering closing remarks, at the 15th AUAP General Conference 2022 held on November 14–16, 2022 at IAUP member institution Daffodil International University in  Bangladesh.
León-García spoke about "Leadership Challenges in Higher Education: Moving from the Pandemic to the Post Pandemic Era", where he detailed the processes institutions have been undergoing as they transform in response to the pandemic, with trends and challenges seen around the world.
He was also present at the installation ceremony of Dr. Sabur Khan as President of the Association of Universities of Asia and the Pacific (AUAP) for 2023-2024.