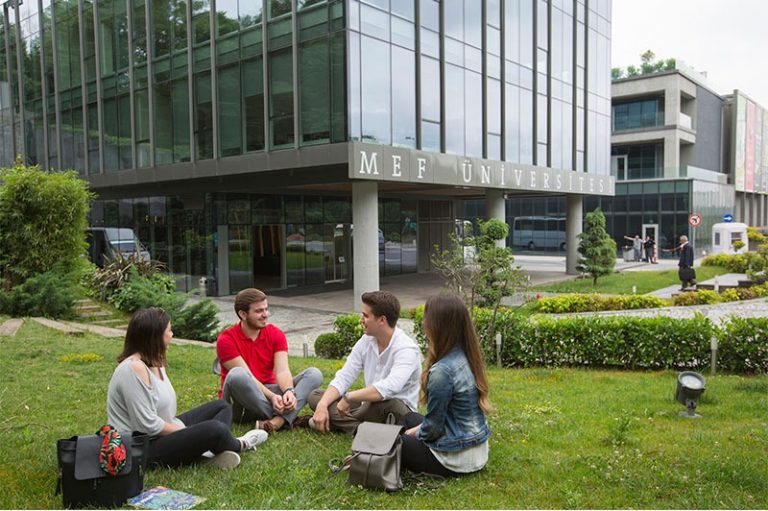 MEF University: Keeping education in line with changing learning paradigms in the digital age
This year IAUP Member MEF University , which opened in 2014 as the world's first and only fully flipped university, saw further development to its latest innovations: an institutional agreement with Coursera with two main aims: 1) to become the main MOOC provider used in Personalized Learning Experience; 2) to become a content provider for some departmental courses. 
Since its inception, MEF has continued to implement new, innovative approaches to education via Flipped, Adaptive, Digital and Active Learning model (FADAL). This has included, since 2019, the replacement of final exams with semester-long project-based assessments as well as the integration of MOOCs and digital platforms with adaptive learning capabilities across programs. 
The MEF MOOC-based Personalized Learning Experience
The MEF Personalized Learning Experience (PLE) draws on existing MOOCs, purchased via an institutional agreement, to give MEF students the opportunity to study MOOC courses of their choice which count towards university credits, while also gaining micro-credential certificates which can be presented to future employers. The idea for the PLE came about in 2019 when the MEF University Senate decided to adopt MOOC platforms into the academic program and approved crediting them. Completion of at least one PLE became a graduation requirement. In the PLE, students choose a set of MOOCs with their PLE coordinator's approval, complete the courses, then provide evidence of completion. The course (or bundle of courses) is recorded in the students' transcripts as "Personalized Learning Experience" and the pre-approved ECTS are assigned. This is advantageous for our students, as it highlights that learning (including informal learning) is a continual process, lasting for a lifetime. It also gives students more autonomy, as they are able to study subjects they are interested in that may not be available at their institution. It also enables them to choose topics that support the learning journey toward their future careers. Regarding the institution, the PLE keeps education in line with changing learning paradigms in the digital age. In addition, it builds links between universities and industries, as students are able to take courses from multinational companies, such as Google. Moreover, the PLE is cost-efficient, as students are able to gain credits previously only available via instructor-taught electives. 
MEF MOOC-based Flipped Learning
MEF is also starting to develop courses through collaboration between the university and MOOC platforms. In this collaborative approach, MOOCs provide the content for departmental courses, then university instructors implement application of the content based on the needs of their learners. This is beneficial, as extensive time is needed to prepare the videos and pre-class quizzes required in flipped learning. Instead of instructors spending their time on the creation of these materials, they are able to draw on already existing, reputable resources from world-class institutions, such as Harvard, for the content of their courses. This means more of their time is freed up to specifically focus on higher order and collaborative learning in class. This also gives them more time to design and implement the ongoing, project-based summative assessments, which we believe are more beneficial for learning than traditional exams. The first departmental courses using this model are being launched in the spring semester of 2023.  
A Roadmap to Success
Evidence of the success of the innovative FADAL approaches can be seen in both the high student satisfaction ratings received each year as well as in the success stories of students after graduation. In the 2022 Turkish University Student Satisfaction Survey (TÜMA), MEF was ranked 1st among all foundation universities regarding satisfaction with the managing and functioning of the institution, ranked 7th among all 199 universities for general satisfaction, and ranked 4th among 73 foundation universities for general satisfaction. MEF University Rector, Prof. Muhammed Sahin, has also been awarded the UniAr Gold Award for Outstanding Performance every year for the past three years. This success can also be seen in students' achievements: 83% of the 2020-21 alumni went on to start a professional career or enter post-graduate studies within six months of their graduation. MEF's Flipped, Adaptive, Digital and Active Learning approach, especially with regard to its innovative use of MOOCs, provides a useful roadmap that can be replicated by other institutions of higher education looking to improve the educational experience and successes of their students.