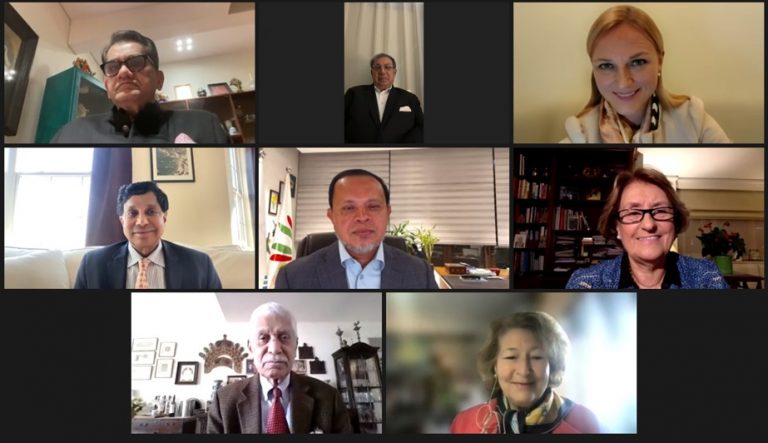 Investing in People: Virtual Panel
Commemorating the International Day of Education on January 24, 2023, the IAUP held the Virtual Panel: "Investing in People", with participants from over 25 countries.
Renowned leaders representing higher education organizations from across the globe discussed the role of higher education in UNESCO's theme for 2023: "To Invest in People, Prioritize Education". 
Speakers included:
Dr. Fernando León-García, IAUP President and President of CETYS University 

Ramu Damodaran, Honorary Adviser, University for Peace 

Amitabh Kant , Sherpa to the 2023 Chair of the G20 (India)

Gulsun Saglamer, President, European Women Rectors Association (EWORA) 

Dr. Md Sabur Khan, President, Association of Universities of Asia and the Pacific (AUAP)

Monika Froehler, Chief Executive Officer, Ban Ki-moon Centre for Global Citizens, Vienna 

Sir Enan Galaly, Chair, Advisory Council, IAUP

Alessandra Nilo, cofounder and General Coordinator, GESTOS, Brazil

Narinder Kakar, Professor Emeritus  and  Permanent Observer of the University for Peace to the UN

Elisabeth Shuman, Childhood Education International, Committee on Teaching About the UN
The higher education leaders shared their unique experiences and perspectives, speaking on how education and actively investing in people  impacts different areas and actors: at a political level; at an academic level in universities, their communities, and on students embarking on life; on general experiences of integration and assimilation; as well as its impact on entrepreneurs, young global citizens, and even children.