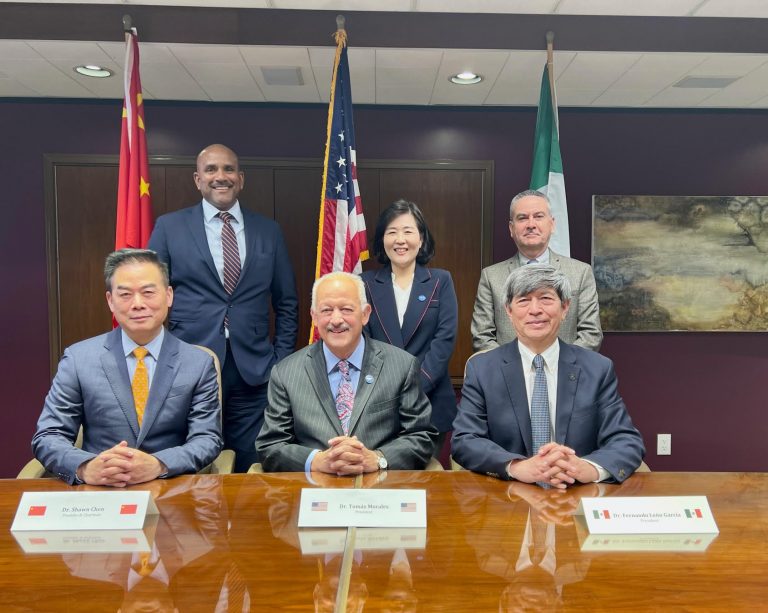 IAUP Visit to CSUSB: Highlighting Achievements and Building Partnerships
The International Association of University Presidents (IAUP) was present at member institution California State University, San Bernardino (CSUSB) during a recent visit. Representing IAUP were Dr. Fernando Leon Garcia, President of IAUP for the 2021-2024 term and Dr. Shawn Chen, President Elect for 2024-2027, who had the opportunity to witness the advancements made by the university under the leadership of its President, Dr. Tomás Morales.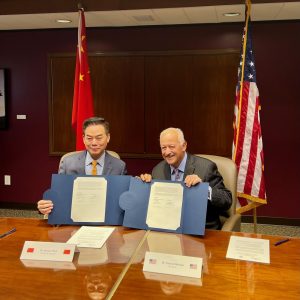 President Morales shared the details of major construction projects that were undertaken despite the challenges posed by the pandemic. These initiatives attest to the university's dedication to providing its students access to the best facilities and resources. The IAUP delegation was impressed by California State's level of commitment and effort, with the visit serving as a reminder of the important role that universities play in shaping the future and creating opportunities for students across the world.
Dr. Morales and Dr. Chen also formalized a collaboration agreement between CSUSB and SIAS International University, a significant step in promoting international cooperation and exchanging best practices in higher education.