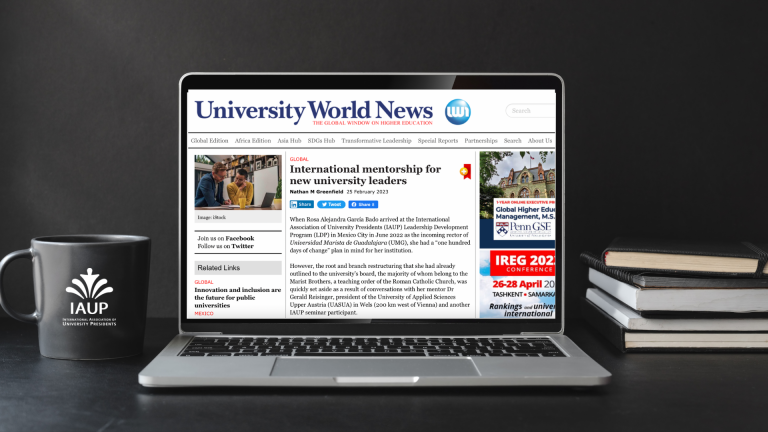 IAUP Featured in University World News for Leadership Development Program
The International Association of University Presidents (IAUP) was recently featured in an article by University World News (UWN), a leading source of higher education news and analysis, titled "International mentorship for new university leaders". The article highlights IAUP's Leadership Development Program (LDP) for New and Emerging Leaders, which provides training and support for higher education leaders from across the globe.
The article focuses on the experiences of participants in the LDP, such as Rosa Alejandra García Bado of Universidad Marista de Guadalajara, and Michael Affenzeller from Upper Austria University of Applied Sciences, both of whom speak highly of the program, praising its emphasis on themes such as servant leadership, institutional quality, and the importance of governance.
UWN notes that unlike other leadership programs that primarily focus on the United States and the United Kingdom, IAUP's LDP has a global mandate, drawing participants, speakers, and mentors from universities around the world, including Europe, the Americas, Africa, and Asia.
IAUP President Dr. Fernando León-Garcia proposed the LDP in 2018, with previous editions being held in Denmark in 2019 and Mexico in 2022. The program has since grown to become a valuable resource for university leaders seeking to enhance their skills and knowledge.
Read full article here. 
In its third edition, the LDP will be held in Doha, Qatar, from Nov. 30 to Dec. 2, 2023. For more information about the program click here.